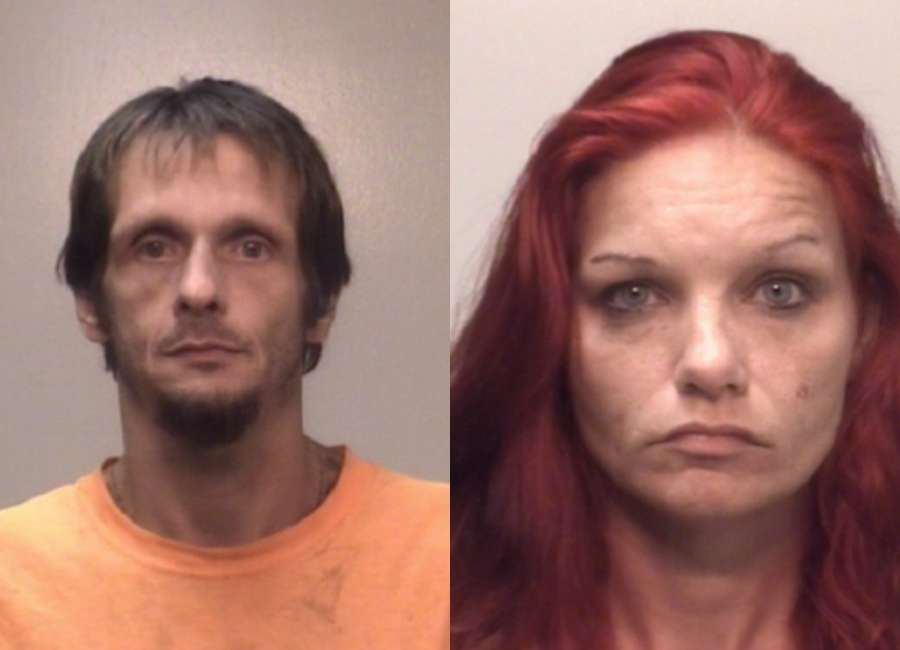 A Newnan man on parole for methamphetamine possession is now facing drug-trafficking charges, authorities said.
After receiving information that Terry Lee Warren Jr. had been selling methamphetamine, authorities placed a lookout for his vehicle Wednesday evening, according to Chief Deputy James Yarbrough with the Coweta County Sheriff's Office.
After spotting Warren traveling in his red Chevrolet Beretta, investigators followed him to the railroad tracks at Henry Bryant Road where he allegedly ran a stop sign, crossed the tracks and swerved into oncoming traffic on Ga. Hwy. 16.
Authorities were able to make a traffic stop near the Little Giant food store where they talked with Warren and his passenger, Desiree Lynn Smallwood.
Because Warren reportedly refused a search of his vehicle, Investigator Andy Gore contacted Warren's parole officer who confirmed Warren had signed a Fourth Amendment waiver, meaning authorities can search his person or property at any time.
Inside the car, Gore allegedly discovered six individual bags of marijuana hidden behind the driver's seat.
Investigators also noticed a loose air vent in the dashboard. Inside the vent, they found 12 bags of methamphetamine, totaling 28 grams, all packaged for individual sale, Yarbrough said.
Warren and Smallwood were both transported to the Coweta County Jail. During booking, investigators located a small plastic container inside Smallwood's purse allegedly containing six Xanax and seven hydrocodone pills.  
Along with a violation of parole, Warren, 44, is also charged with methamphetamine trafficking, marijuana possession with intent to distribute, and failure to maintain lane.
Smallwood, 36, is charged with three counts of narcotics possession. Because Warren did not claim ownership of the drugs found inside the vehicle, she was also charged with methamphetamine trafficking and marijuana possession with intent to distribute.  
****
Clay Neely: clay@newnan.com, @clayneely