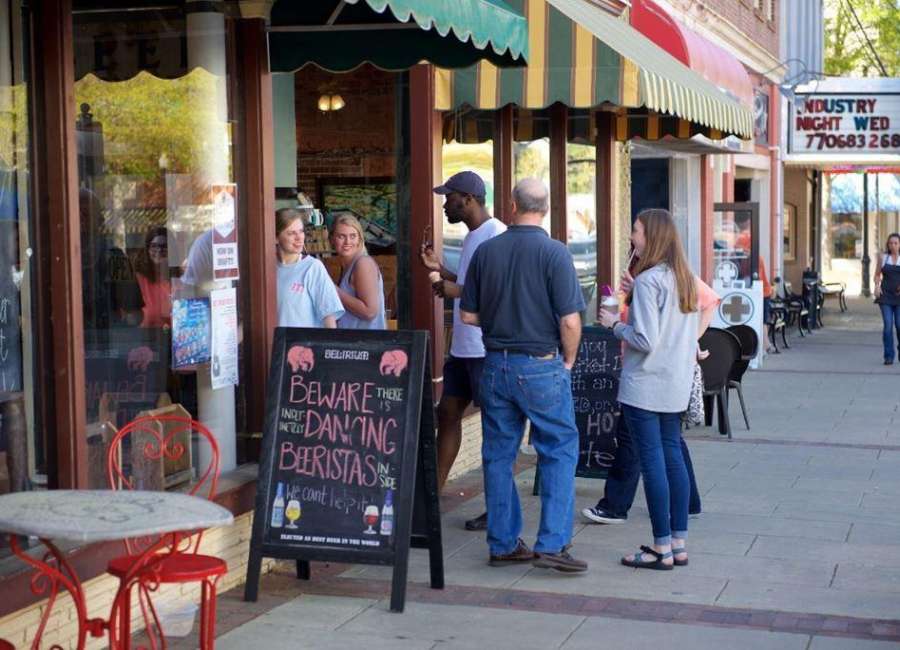 Parents who are used to the annual tax-free weekend to multiply the bargains at back-to-school sales won't be getting the tax break this year.
The annual tax-free holiday is typically held right before the start of the school year and gives shoppers a break on clothing, footwear, various school supplies and even computers. State lawmakers did not pass legislation during this year's General Assembly session to allow any 2017 tax-free periods, which includes another sales-tax holiday in October on energy-efficient items such as air conditioners, dishwashers, insulated doors or refrigerators for personal use.
Economists say the tax holidays merely give shoppers a bargain but do not make them buy more than they would anyway, so there's no real economic benefit. But merchants in cities along the state lines argue they need the tax holidays to keep local customers from doing all their back-to-school shopping in the neighboring state during its holiday.
Rep. Lynn Smith, R-Newnan, was the first and original author of the energy-efficient holiday.
"For several years, I carried both of the tax-holiday bills, but I'm not doing it anymore," she said.
Smith said the bill must be passed each year for the holiday to be authorized.
"It has been funded on and off since 2008 when the downturn in the economy hit," she said.
Smith said in the end, the budget has to balanced and the needs of citizens become a matter of priority.
"There's just added pressure on the budget with state obligations for health care and other formula-driven needs for our citizens," she said.
Newnan resident Dominique Reese has two school-aged children, but she said she plans to shop as normal.
"I have always felt as though stores would raise prices on certain items to diminish the amount of savings anyway," she said. "I don't do all of my shopping at one time, so it hasn't been very beneficial for me. I know it helps other people though, so I wish it would have continued."