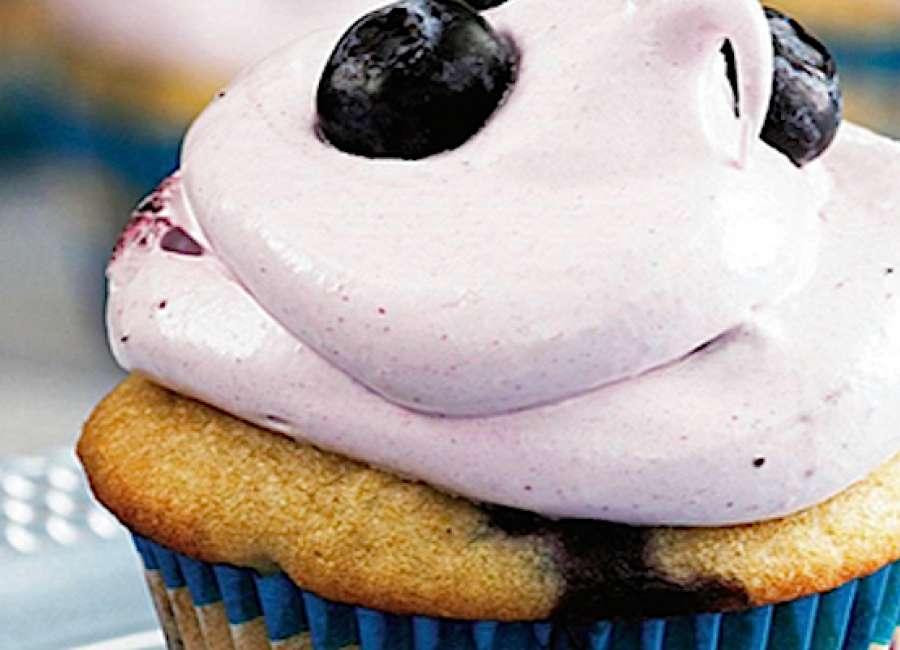 We've all been there.
In fact, when it comes to trying – and failing – at trying a new recipe, there are loads of social media posts and even whole websites devoted to unfortunate end results of "recipes gone wrong."
But, not every fancy birthday cake or delicious-looking dinner has to end in the trash or in an archive of laughable food failure photos.
Here are a few tips, starting with a favorite among children and adults – cupcakes. Online experts and foodies report that with these basics, home bakers can hone their skills and (hopefully) develop the confidence curious cooks everywhere may need to keep trying.
Food writer Vanessa Greaves advises readers of Allrecipes.com that the first step to baking cupcakes "like a pro," is to preheat the oven.
"Turning the oven on before you start mixing the batter gives your oven time to reach the temperature you need," Greaves writes. She also suggests using an oven thermometer if you suspect your oven may be inaccurate.
Greaves also recommends using room-temperature butter, and combining it with the sugar, using a mixer, before adding any additional ingredients. This practice, she wrote, will help make cakes and cupcakes fluffy in texture.
In a 2015 article written by Stefani Pollack for www.thekitchn.com, readers are offered five mistakes to avoid when baking cupcakes, based on input Pollack received from novice bakers as to what has gone awry in their home kitchens.
One common problem Pollack addresses is that the little cakes don't always reach the top of the cupcake liner. The food writer said that though there is an easy fix – just add more frosting! – the baker can also prepare a "test cake" to better measure the level of batter needed to pour into liners to achieve the perfect height.
"Fill one cupcake liner halfway and bake it," Pollack wrote. "Then, check to see how high that test cupcake rose."
Reading the recipe all the way through first is a priority on the "Top tips for baking better cupcakes" list created by Food Network.
The guide also suggests checking the dates on products commonly used in baking, such as baking powder and baking soda. The article recommends replacing these items every six months and noted that all spices lose their potency after some time. Flour should be replaced after eight months.
Tessa Arias, author of "The Ultimate Cupcake Guide" at www.handletheheat.com, agrees that all ingredients used in cupcake making should be fresh, "Especially leaveners like baking soda and powder," she wrote.
Arias also noted in an online article titled "Baking Tips You Need to Follow," measuring ingredients is very important. The food writer recommends using a kitchen scale.
"If you ever have dry cupcakes," Arias wrote, "it's likely due to an over-measurement of flour, which is surprisingly easy to do.
You can do it!
Apply these pointers to a few classic cupcake recipes.
SIMPLE VANILLA CUPCAKES
Ingredients
2 cups flour
½ teaspoon salt
½ teaspoon baking powder
½ cup butter, softened
¾ cup sugar
2 eggs
1 cup milk
1 teaspoon vanilla essence
Directions
Preheat oven to 375 degrees Fahrenheit. Line muffin cups with papers. Cream butter and sugar till light and fluffy. Beat in eggs one at a time. Add flour (mixed with baking powder and salt) alternating with milk beat well; stir in vanilla. Divide evenly among pans and bake for 18 minutes. Let cool in pans.
REAL STRAWBERRY CUPCAKES
Ingredients
1 cup fresh strawberries
1 cup butter
1 teaspoon vanilla extract
2 ½ cups confectioners' sugar, sifted, divided
Directions
Place strawberries in a blender; puree until smooth. Transfer strawberry puree to a saucepan over medium heat; bring to a boil, stirring often until puree is reduced by at least half, about 20 minutes. Remove from heat and cool completely. Beat butter with electric mixer in a bowl until light and fluffy. Beat 1 cup confectioners' sugar into butter until just blended. Beat 2 tablespoons strawberry puree and vanilla extract into butter mixture until just blended. Repeat with 1 cup confectioners' sugar, followed by 2 tablespoons strawberry puree, two more times. Beat last ½ cup confectioners' sugar into mixture until just blended.
BLUEBERRY CUPCAKES
By Stacy Fraser
Ingredients
Cupcakes
1 large Yukon Gold potato, peeled and cut into small chunks

¾ cup whole-wheat pastry flour

¾ cup cake flour

1½ teaspoons baking powder

½ teaspoon baking soda

½ teaspoon salt

¾ cup granulated sugar

¼ cup canola oil

1 large egg

½ teaspoon coconut extract or vanilla extract
½ cup nonfat buttermilk

1 cup blueberries, fresh or frozen (thawed and drained), plus fresh blueberries for garnish
Frosting
¾ cup granulated sugar

3 tablespoons water

2 egg whites

¼ teaspoon cream of tartar

Pinch of salt

2-3 tablespoons blueberry preserves or jam

¼ teaspoon coconut extract or vanilla extract
Directions
Cupcakes
Preheat oven to 350°F. Line 12 ( ½-cup) muffin cups with paper liners.
Place potato in a saucepan, add water to cover and bring to a boil. Cook until tender, 8 to 10 minutes. Drain and mash until very smooth. Measure out ¾ cup and let cool slightly. (You may have some potato left over.)
Whisk whole-wheat flour, cake flour, baking powder, baking soda and ½ teaspoon salt in a medium bowl. Beat granulated sugar and oil in a large mixing bowl with an electric mixer on medium speed until combined. Beat in egg, ½ teaspoon extract and the ¾ cup mashed potatoes until combined. With the mixer on low, alternately mix in the dry ingredients and buttermilk, starting and ending with dry ingredients and scraping the sides of the bowl as needed, until just combined. Fold in 1 cup blueberries. Divide the batter among the prepared cups (they will be full).
Bake the cupcakes until a toothpick inserted into the center comes out clean, 22 to 24 minutes. Transfer to a wire rack and let cool completely.
Frosting
Once the cupcakes are cool, bring 2 inches of water to a simmer in the bottom of a double boiler. Combine ¾ cup granulated sugar and 3 tablespoons water in the top of the double boiler. Place over the simmering water and heat, stirring, until the sugar is melted, 2 to 3 minutes. Start beating the mixture with an electric mixer on high speed; add egg whites, cream of tartar and a pinch of salt. Continue beating until the mixture looks like a glossy, thick frosting, 5 to 7 minutes. Off the heat, beat for 1 minute more to cool. Add 2 tablespoons (or more, depending on desired color) blueberry preserves (or jam) and ¼ teaspoon extract and beat on low just to combine. Spread or pipe the frosting on the cooled cupcakes and decorate with fresh blueberries on top, if desired.