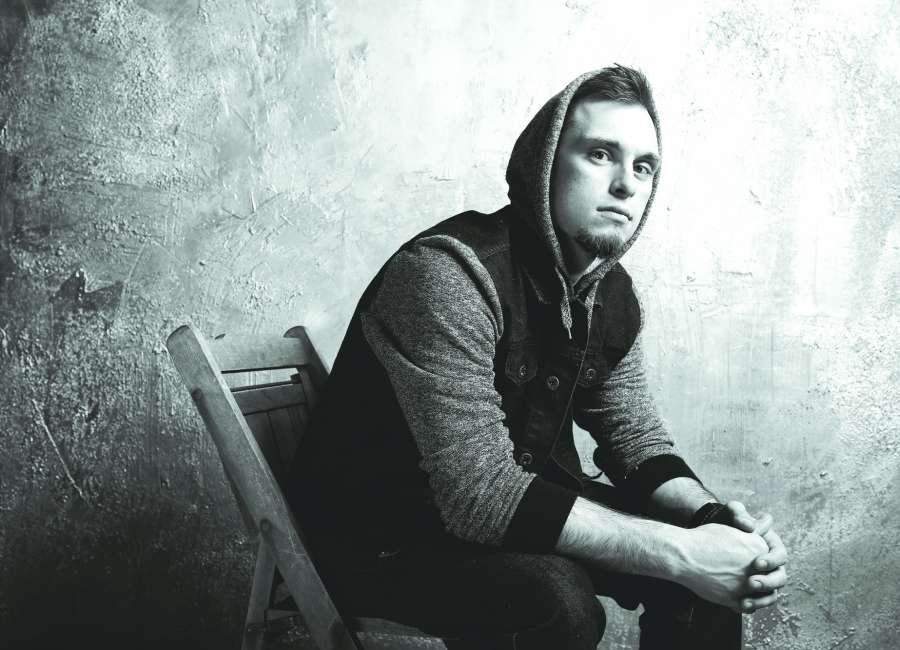 By MADELINE SCHINDLER
madeline@newnan.com
Newnan singer/songwriter Jordan Wray is one of 12 artists competing in a contest sponsored by JOY FM Radio.
During the past 12 weeks, contemporary Christian radio station The JOY FM has featured one artist per week as part of the Local Artist Spotlight contest. The Fairburn station accepted original entries from local Christian artists earlier this summer.
Wray is one of the dozen artists. He has been singing as long as he can remember and, "It's a passion that never gets old," he said.
It was only recently that he began a career in contemporary Christian music.
"I graduated from Newnan High School in 2008, and after graduating I really struggled with drugs and alcohol," said Wray. "Last year, I got tired of my lifestyle so I reached out and started going to church."
Wray became involved with SonRise Baptist Church in Newnan and began attending Celebrate Recovery, an outreach ministry at SonRise that helps people deal with issues of abuse, addiction, anger, dependencies and divorce.
Ministers at SonRise took notice when the songwriter shared his passion for music. After regularly attending Celebrate Recovery sessions, Wray was invited to lead worship for Celebrate Recovery.  
Wray said the opportunities at SonRise opened the door for other possibilities.
While listening to The JOY FM, Wray heard about the Local Artist Spotlight contest. The contest would feature 12 contestants. The winner would record with Black Cat Studio, a contemporary Christian record label based in Griffin. The singer contacted Kevin Wallace, Food Ministry manager at Bridging the Gap and local recording artist, and told him about the contest.
With the help of Wallace, Wray submitted his entry to JOY FM, and his song, "Rescue Me," was featured on the radio.
Wray said the song was inspired by his struggles and rekindling his relationship with God. The songwriter said he's not ashamed of what he has been through, but rather has taken it as a lesson and life experience.
Voting for Local Artist Spotlight opens on July 10 on The JOY FM's website. Listeners can cast their vote for their favorite artist beginning at midnight until 11:59 p.m. on July 16.  
"People will have the opportunity to vote on the four artists that they want featured," said Benji Shepherd, DJ at The JOY FM. "The top four finalists will get an interview on the radio, and then the winner will get a single recorded at Black Cat Studios in Griffin.
"All of the artists are great," continued Shepherd. "We have artists who really connect with the audience."
The top four finalists will be announced in August. To cast your vote for Wray and to see the other featured artists, visit The JOY FM's website, www.georgia.thejoyfm.com/local-artist-spotlight/