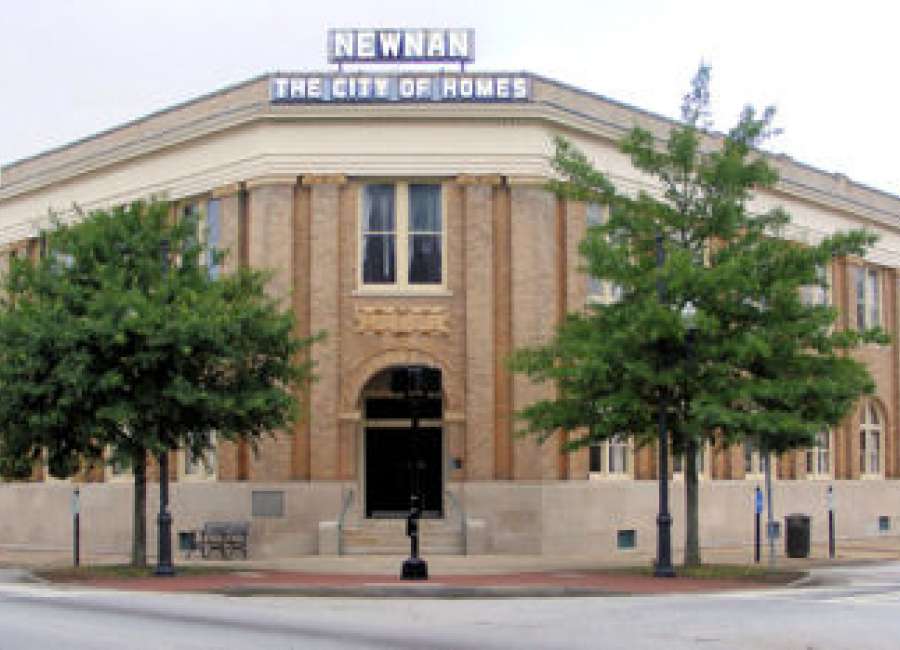 In partnership with the Newnan-Coweta Art Association, the Newnan Carnegie Library, at 1 LaGrange St., has recently added a variety of local art works to be displayed in an exhibit on the second floor of the historic building.
"Our program and meeting room attendees really enjoy strolling through the art gallery," said Carnegie Director Amy Mapel in a recent statement.
Newnan's downtown library wears many hats in serving the community, including functioning as a resource center, an activity center, a meeting place and an art gallery. Built in the early 1900s, the Carnegie acted as the area's primary library.
After adding additional library centers throughout the county, however, the downtown space was repurposed as a courtroom and office until 2007 when the building was restored and resurrected as a public library once again. During this time, curators and program coordinators partnered with the Newnan-Coweta Art Association to present a continuous variety of art on display for visiting guests and community members.
"The Newnan-Coweta Art Association has once again provided us with a wonderful variety of paintings," added Mapel.
The library's summer exhibit will include works by the following artists: Susan Boehms Harris, Laura Belle Walker, Donna Massey, Deborah McNeil, Ruth Whittaker, Mary Ann Madsen, Ellie Farrington, Jenny Jones, Sheri Anderson, Ellen Guillory, Suzanne Caldwell, June Chambers, Ken Hamilton, Marc Stewart, Karen DeFelix, Don Bilsky, Cecil Cornwell and Rusty Sharp.
For more information regarding Newnan Carnegie Library's programs and services, visit the center online at www.newnancarnegie.com, or call 770-683-1347.