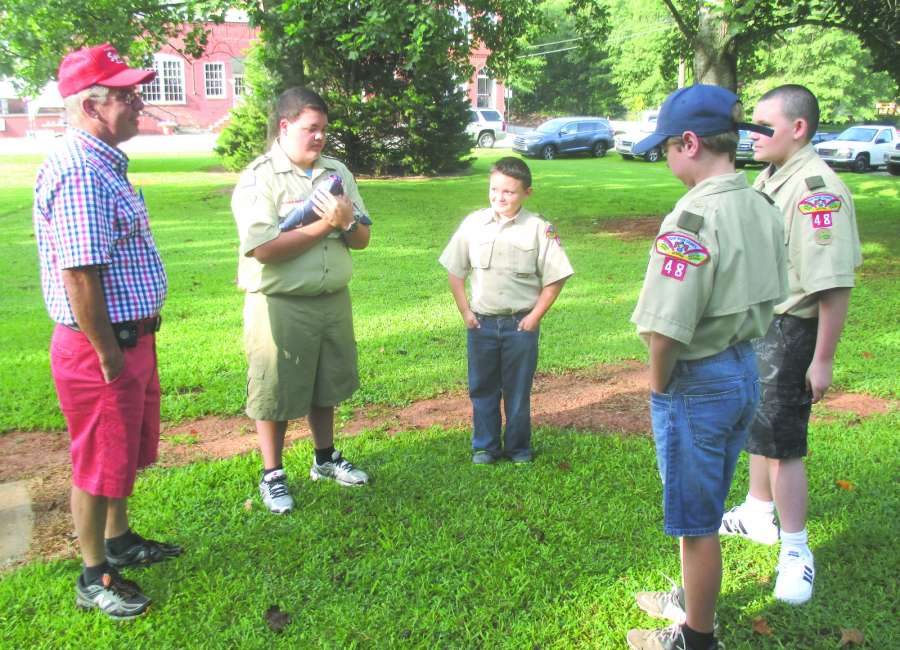 Moreland Mayor Pro-tem Jeff Burgess, left, meets with members of Boy Scout Troop 48 at a recent community event on the town square in Moreland. 
Burgess, himself an Eagle Scout, asked the troop members about their merit badges, projects and activities. 
"Scouting is supposed to be fun with a purpose," he said. 
Listening, clockwise from left center, are Daniel Pelletier, Kenny Slate, Aaron Slate and Grason Freeman.