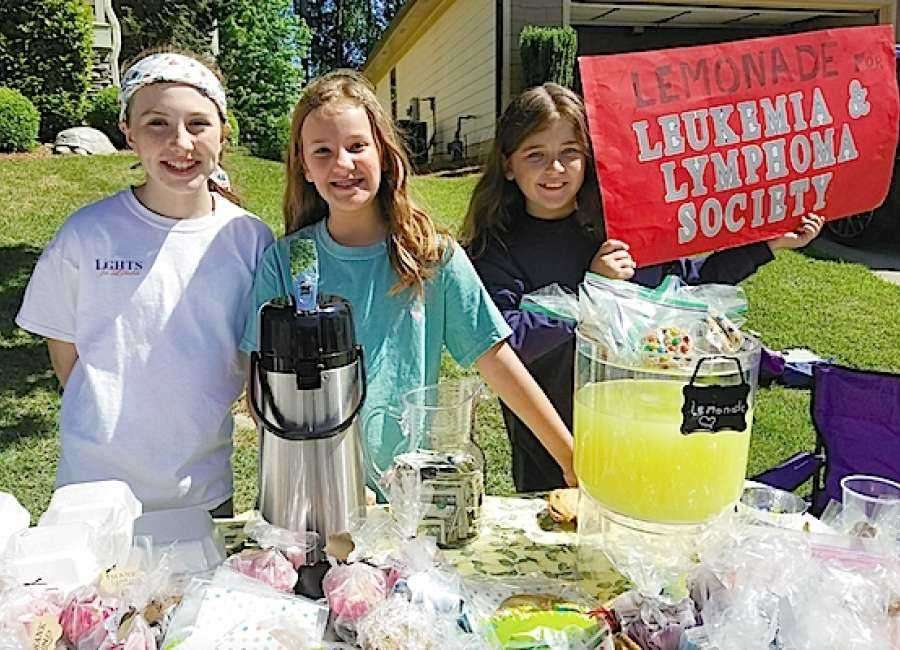 If Nancy Sanker, founder of Lights for Linda Luminarias (L4LL) had a super power, many of her friends and family would claim that it was the power of positivity – with a side of creativity thrown in for good measure.

The Newnan-based organization includes several small fundraising opportunities throughout the year and one large push inviting the community to light luminarias in honor of cancer prevention and research just before the Christmas holiday. This year, however, with the help of supporters and friends, Sanker is adding something new to the mix.
Sanker established L4LL in honor of her sister, Linda McGrenaghan, who lost a 19-year battle with leukemia. Each year, proceeds from all of the organization's events go to the Leukemia & Lymphoma Society (LLS).
It all started, according to Sanker, with a sympathy card from friends Joy and Pete McGue. The card was gifted following the death of Sanker's sister, and included an excerpt from an ancient Chinese poem.
"She has taken her bright candle and gone into a room I cannot find," the poem read. "But anyone can tell where she has been, by all the little lights she left behind."
From this inspiring prose, Sanker developed the idea of creating luminarias, sand-filled bags containing a single, tea light candle, in honor of her sister. She lined her own sidewalk leading to the door of her home in the SummerGrove neighborhood in Newnan. The idea, and opportunity to spread the light across the community, expanded from there.  
"The luminarias have become our way of lighting the path to a cure for cancer, and are a twinkling salute to loving caregivers," Sanker explained.
According to the L4LL founder, since the organization began in 2010, more than $40,000 has been raised to help fund the Leukemia and Lymphoma Society. The cumulative funds include the sale of luminaria kits – each comes with eight luminaria bags, eight long-burning candles, sand, and instructions, and sells for $20 – holiday greeting cards, a youth-conceived lemonade stand and a neighborhood yard sale.
In the past year, Sanker has been brainstorming for new ideas to raise money and awareness. It's the sense of camaraderie, she said, that she is seeking.
"I love working together with everyone involved," Sanker said. Whether it is putting luminaria kits together with volunteers or pricing items with other yard sale organizers. The idea of groups of community members coming together for some healthy competition during a game of golf seemed perfect for Sanker's next project.
"Jeannie Hayes is the leader in this project and she has been amazing," Sanker said of the Links4Linda organizer. "We are so excited about the upcoming golf tournament. There are still sponsorship opportunities available and several ways local businesses can get involved." And, of course, there are plenty of spots available for both individual golfers or teams.
Links4Linda, Playing Through to A Cure is scheduled for Oct. 20 beginning at 9 a.m. Individual players can register to play in the tournament for $100, or teams of four players can sign up together. The tournament will be held at Summer Grove Golf Club and will include several activities throughout the day and a catered barbecue lunch.
More information regarding the fall tournament can be found online at https://m.facebook.com/linksforlinda/
Volunteers, businesses interested in sponsoring the tournament or donating prizes, or those with inquiries are invited to visit the Facebook page or email Jeannie directly at jeannie99@gmail.com.
For upcoming L4LL events, visit the organization's main facebook page at www.facebook.com/LightsforLinda. For donations and for questions about the organization, email LightsforLinda@gmail.com