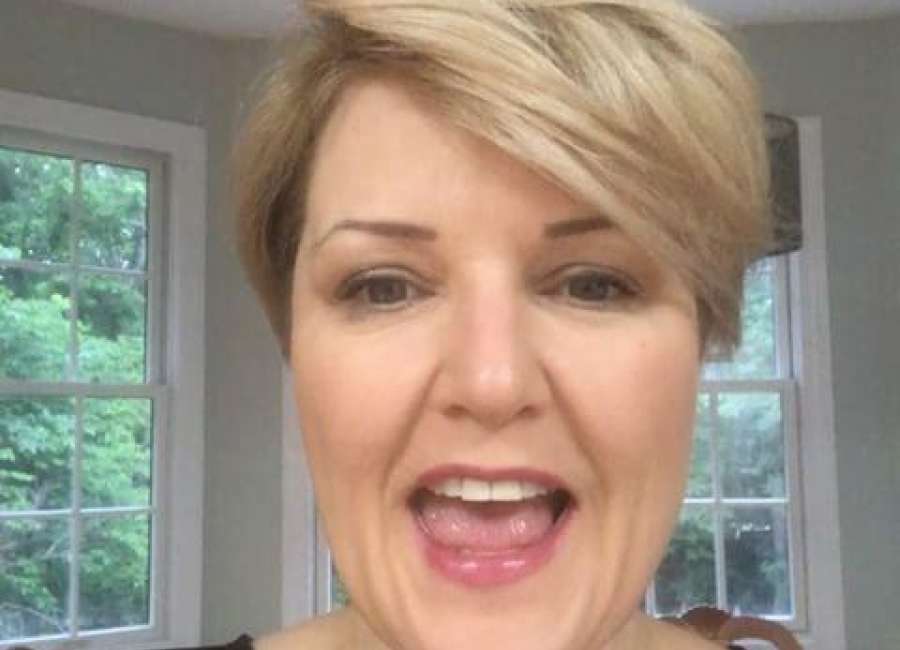 By MADELINE SCHINDLER
madeline@newnan.com
Sharon Tranter is on the cutting edge.
As a professional hair stylist, it isn't enough to simply "do hair." Instead, the trade comes with stiff competition – and a battle to be the best.
Tranter, it seems, is at the top of her class. The local stylist's skills have recently been recognized at the national level. While living and working in Newnan, Tranter has become a top 5 finalist at the 2017 North American Hairstyling Awards.
Designing and styling hair has always been a passion for the working mother. Tranter explained that by age 11, she was already interested in the trade and became known among friends and family for her talents. She began working in a salon at 15, and within two years, the young Tranter had established her own set of clientele and was well-established behind the chair.
"From 17, I've never worked for anybody," said Tranter. "I've always created the environments that I would like to work in."
Tranter came to Coweta County by way of England nearly 13 years ago, after her sons participated in an educational exchange program. She began work in the states at St. Hair, a local European-style salon. St. Hair combined a traditional salon with an educational atmosphere, a setup Tranter enjoyed.
"My soul and passion is in helping other stylists reach their goals," said Tranter. 
The stylist's next move was to become a part of the North American branch of Schwartzkopf, a renowned haircare company. St. Hair salon was sold in 2014, and Tranter opened what she calls her "speakeasy" salon in downtown Newnan.
The salon owner began as a Schwarzkopf local trainer and currently serves as a professional team leader for Schwarzkopf North America.
"I'm now Schwarzkopf Professional's Artistic Team Leader for the U.S.A.," said Tranter. "I'm responsible for many hair shows throughout the country and working with (Schwarzkopf's) global representatives to support them on stage and at photo shoots."
After years of dedication to her art, Tranter will make her first appearance at the 2017 NAHA in Las Vegas.
"NAHA is the equivalent of the Oscars for hair stylists," Tranter said. There will be a red carpet, and the finalist in each category will be named at a ceremony following the carpet walk.
The local stylist will be featured in two of the five categories: Haircutting and Texture. The Haircutting category is focused on looks and fashion.
"It's not about what's going now. It's predicting what will be trending a year or two from now," said Tranter.
For Texture, NAHA judges focus on geometry and the art of creating angles, capturing a look and exploring balance and proportion. This particular category, explained Tranter, is more of a "collection of concepts." The stylist noted that the hair in this portion of the competition is more a thought or an expression, rather than an actual hairstyle to be worn every day – similar to that of a runway fashion show.
A team of seemingly creative geniuses were assembled in just a matter of weeks, and brought together for the upcoming competition. Tranter's group included makeup artist Cozzette, celebrity wardrobe stylist Nikko Kefalas and photographer Damien Carney who also serves as the North American Creative Director for Schwarzkopf Professional. Models were flown in from Q Model Management, a company based in New York City, for the photo shoot.  
"I had to get a step-ladder to reach the top of their hair," Tranter laughed.
The shoot was completed in December, meeting the February 2017 deadline for NAHA entries.
On July 9, Tranter will walk the NAHA red carpet, surrounded by other influential stylists from across the country.
"I didn't think that for one moment I would get here," Tranter reflected. "I'm looking forward to absorbing it all and being around stylists whom I really admire."