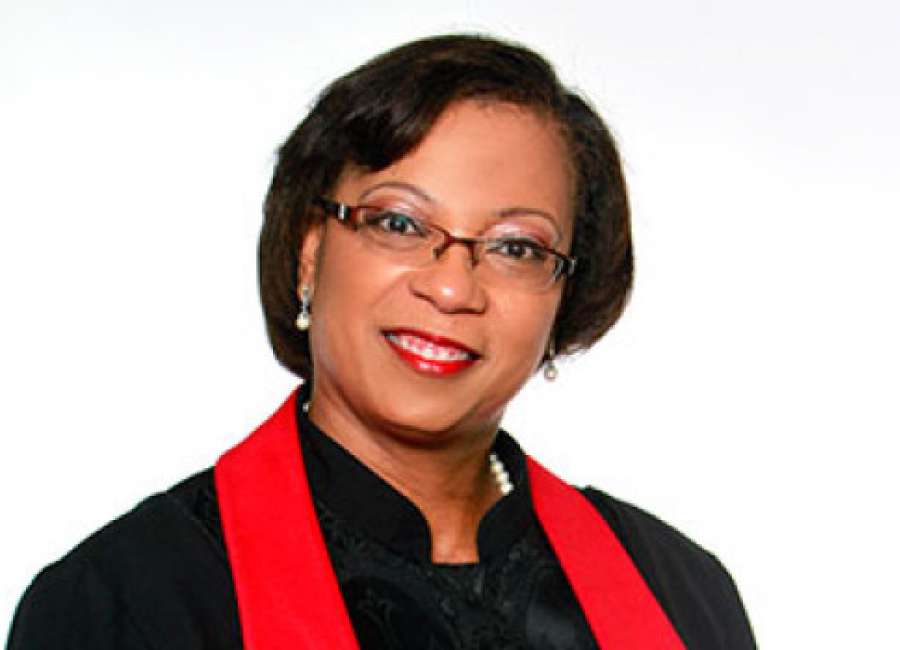 Terrilyn Lemons, pastor of Newnan Chapel United Methodist Church, played several roles during the meetings of the North Georgia Conference in June.
The annual meeting, which brings together United Methodists from across the northern half of Georgia, was held June 13-15 at The Classic Center in Athens. Lemons helped serve communion at one service and took part in two panel discussions.
Lemons was one of four participants in the Show Your Work panel that discussed licensing, commissioning and ordination. Lemons coordinated the procession for the worship service that featured that panel as well as the first procession of the conference, which involved "over 300 clergy in robes and stoles," she said.
Lemons also was one of eight on a panel for another Show Your Work panel on "Sending Forth" communion. Lemons coordinated the serving of communion to participants.
Some 93 laity, youth, local pastors, deacons and elders served communion during the service, coordinated by Lemons. "I am not sure the actual number," she said. "It was at least over 1,500."
At one point, Lemons served communion along with Jane Brooks, assistant to Bishop Sue Haupert-Johnson, and Brooke Gates, a youth from Impact United Methodist Church in East Point.
The conference included a time marking the leaving of Carol Cook as LaGrange District superintendent and the installation of Susan Landry in that post. Cook, a former associate pastor at First United Methodist Church in Newnan and former pastor of Senoia United Methodist Church, is returning to pastoral work.
The theme for annual conference is "Show Your Work: Worship That Inspires Action." The meetings "focused on worship preparation and innovation," according to Sybil Davidson, conference communicator.
It was an historic session, as Haupert-Johnson is the first woman to serve as bishop in the conference. As she called the first session to order, the presider's table was entirely staffed with women for the first time.
"Christ calls us to sit down, listen, and engage," Haupert-Johnson said. "In the church, there is no 'them.' There is only 'us.'"
At the June 13 service of licensing, commissioning and ordination, the conference licensed 26 local pastors, commissioned 13 provisional members, ordained four full-connection deacons and ordained 11 full-connection elders.
"We just have to show up," Haupert-Johnson told the new clergy. "God is already there. We're sending you in the name of Jesus to meet him."
Lemons reflected on the meetings in Athens and what they mean for participants and for United Methodists in the region in their work.
"We were sharing with the congregations the background prayer, Scripture and preparation it takes to plan and implement a excellent worship service," she said. "We were also emphasizing that it takes a team to implement an excellent worship, and I was sharing my role in the team."