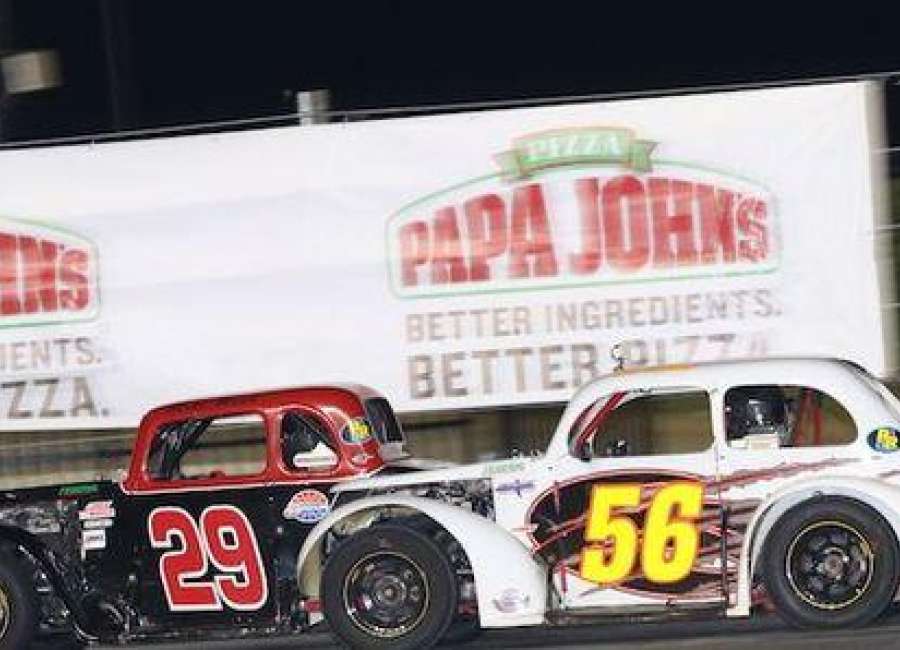 On a busy night of racing at Atlanta Motor Speedway's Thursday Thunder, Senoia race car driver Joshua Hicks returned to Victory Lane in the Bandolero Outlaw Division.
The 20th year of Thursday Thunder racing made up for last week's rainout by racing double features.
That meant Hicks was just getting started. The East Coweta High School student also races in the Pro Division, so Hicks competed four times.
After winning the first Outlaw Division race, Hicks finished second behind Blaise Maddox in the second Outlaw Division feature.
Senoia's Aprillia Holt also raced twice in the Bandolero Outlaw Division, finishing ninth and 11th.
Hicks has won twice in the Outlaw Division and Maddox three times.
Hicks finished in fourth and fifth place in his two Pro Division races.
Jensen Jordan and William Plemmons took checkered flags in the Pro Division's two races. Senioa's David Lawrence also raced twice in the Semi-Pro Division, finishing third and seventh.
Other winners at this week's Thursday Thunder races were Harrison Halder and D.J. Canipe (Young Lions), Amber Fleeman and Christopher Clanton (Semi-Pro), Robbie Woodall and Scott Mosley (Masters), Grant Thompson twice (Bandits) and Bailey North and Keaton Hendrix (Rookie Bandolero).
With four weeks to go in the Thursday Thunder series, the points chases are tightening up in several divisions.
Heading into this week's races in the Outlaw Division, Hicks was in the hunt for a points title, entering the week in third place behind leader Maddox and Michael Gannon.
The closest division heading into Thursday's races was in the Masters where Robbie Woodall, Scott Mosley and Bill Plemons were in a three-way tie for first.
Other points leaders include Jensen Jorgensen (Pro), Brandon Brock (Semi-Pro), Harrison Halder (Young Lions) and Kenneth Henderson (Bandits).
Infield passes to Thursday Thunder may be purchased for $20 at the Atlanta Motor Speedway security building. Tickets for the grandstand are $5, with children under 5 admitted free.