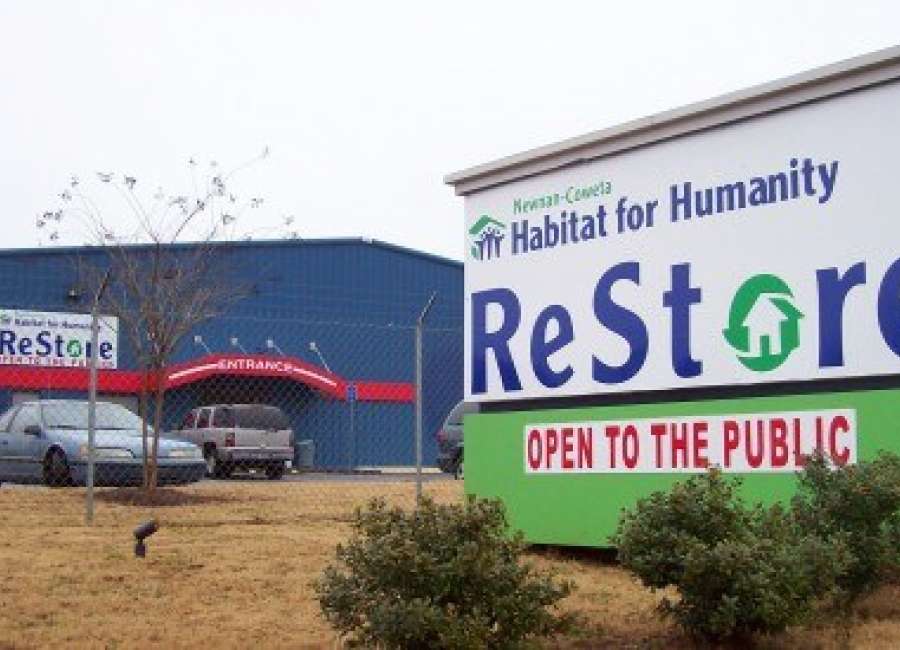 After two years of patiently waiting for the best opportunity, the Newnan-Coweta Habitat for Humanity ReStore has found a new home on Bullsboro Drive in Newnan, in the Shenandoah Plaza shopping center neighboring Goodwill, Big Lots and Dollar General.
Though most communities are familiar with the global nonprofit organization that brings hundreds of volunteers in thousands of communities together to build homes for those in need, fewer are aware of Habitat for Humanity's secondary operation, the ReStore. That is all about to change in Coweta County, however, as the home-improvement "thrift store" will soon be relocated.
The ReStore, currently located on Pine Road in a primarily industrial-focused corner of Newnan is commonly overlooked, according to Newnan-Coweta Habitat for Humanity's executive director Cristina Bowerman. It's a location she said many people simply "drive past."
Bowerman has served as director for the Coweta chapter of Habitat for two years, and said the organization has been seeking a new location since she came on board.
"We knew it had to be a place that people are going to go into," she said. The secondhand home-improvement store offers used appliances, furniture and building supplies at a low cost to the public.
The current building has received several low offers while on the market, but none that would award the growing store the opportunity to spread its wings in the community — until now. And the long wait, according the Bowerman, has not gone to waste.
"We had had two years to streamline the organization," she said. "We have developed a more effective model of business so the store can really thrive and grow. We were simply waiting for the right place to do so."
The ReStore, she added, is primed for relocation. She said she owes all credit to the store's director of retail operations, Rick Wingate.
Bowerman explained the store was more like a hodgepodge of items akin to a yard sale, which was how ReStore began years ago. But, in order to grow the operation, Bowerman knew things had to change.
"I hired someone who saw the problems with the store and turned it all around," she said. "I can't speak highly enough of Rick. He has surpassed every goal set for him. This year, the ReStore had record-breaking success."
Wingate, who attributed the ReStore's recent achievements to being "blessed with a great, very adaptive staff," is excited about moving to a new and more noticeable location near another well-known nonprofit like Goodwill.
"Even today we are getting longtime Cowetans that stumble into the store, having had no idea that we were here all this time," he said. "That is just part of being a retail store hidden in an industrial location."
Though some may assume Goodwill, another thrift/retail store, would be competition for ReStore, Wingate and Bowerman disagree.  
"Goodwill offers primarily clothing, small housewares and some furniture," Wingate explained. "But, ReStore is more home improvement. We have a large inventory of building supplies, appliances and furniture."
In fact, Wingate added, it will be a positive partnership. "We donate a lot to Goodwill and accept donations, like clothing, from our customers to give to their stores."
The size of the new space will be roughly the same, Bowerman said, but will allow for Habitat and its affiliated retail store to better serve the community. ReStore staff and volunteers will undergo the process of moving over the next few months and plan to welcome Coweta shoppers into the new store this fall.