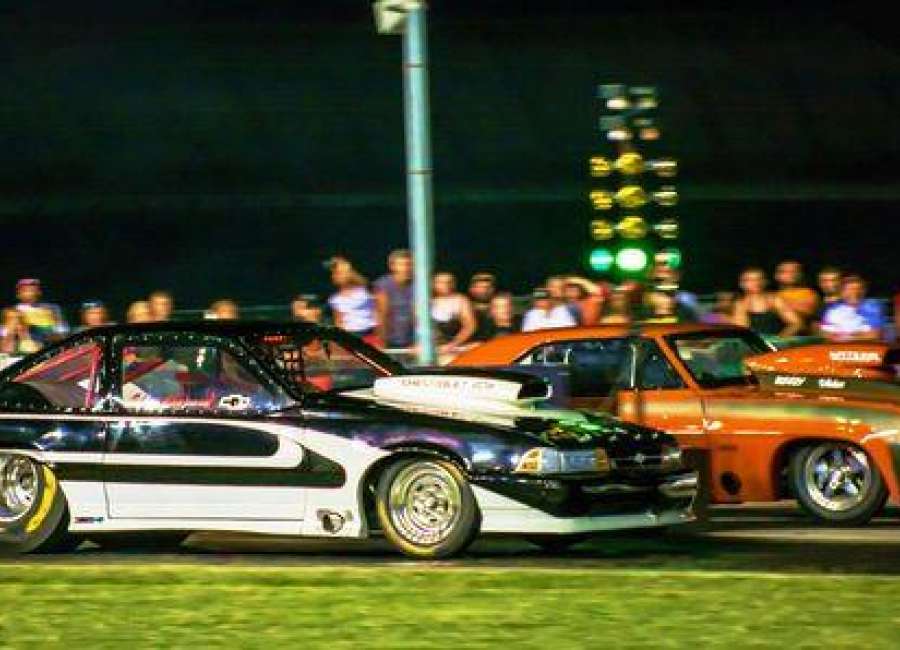 Mother Nature is nothing but consistent when it comes to racing at Atlanta Motor Speedway in Hampton.
The Thursday Thunder series had several rainouts this summer, and just to be fair, Friday Night Drags has also been subject to a downpour or two during the past few weeks. Last Friday, the Show-N-Shine competition and the Independence Day fireworks display took place, but the drag racing was rained out.
Drivers hope today will be dry and all eight Thunder Divisions will be running twice, as the first set of make-up races will take place at approximately 6:15 p.m. After the conclusion of those races, the Week 6 autograph session will begin. It features the Plemons Investments Masters Division.
After the autograph session, all the divisions will run their Week 6 featured races.
Street Wars, created not that long ago in a racetrack not-that-far away, is a 2017 event at AMS which features drag racers competing in two divisions for big prize money. In one division — the 28" and 275 Drag Radial Division — the payout for the winner is $1,000 (plus the $30-per-driver racer's pot) while the runner-up receives $250, and the semifinal losers get $50. In the other division — the Hard Tires Division — the winner's payday is $500 guaranteed, followed by $250 to the runner-up and $50 to the semifinal losers.
Local driver Steve Shaffer of Newnan — who sports a 2017 bright yellow Chevrolet Corvette — has won two drag races in the Factory Street Division and leads that particular division with eight points. He even won his second race in a Chevy Camaro that he had to use when the water pump broke in his Corvette.
Gates open for Friday Night Drags at 6:30 p.m., Show-N-Shine starts at approximately 8 and the drag racing begins at 9 p.m.