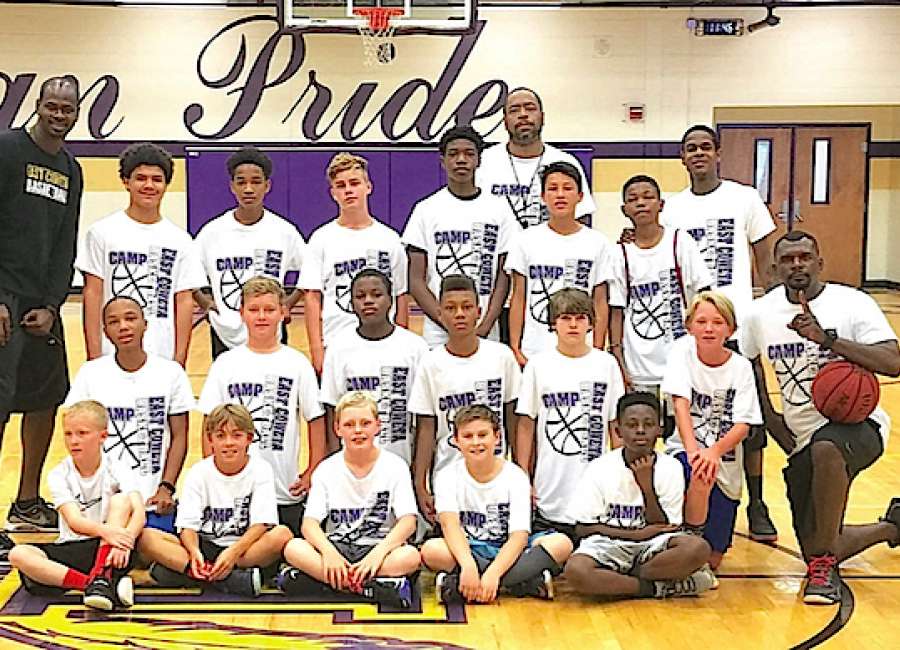 East Coweta High varsity boys head basketball coach Royal Maxwell held his third annual East Coweta Basketball Camp this week, and the third-year Indians head coach proclaimed it a success.
Maxwell said he had more than 50 campers in attendance each day of the three-day camp, which specialized in teaching the fundamentals of the game to youth of all ages. 
"We had several kids at the camp who were very good at the drills. Many who were as young as 4 and as old as 13," said Maxwell. "The unique thing about this year's camp was that over 50 percent of the campers had been to my camp in the previous two years. I was glad to see a lot of familiar faces this past week."
The campers received a great deal of expertise from Maxwell and his team members and coaches who helped him this week, and that will surely help the county youth as they learn the game. Maxwell said he hopes many of the youth will possibly play for EC someday.
"I would love seeing these kids come compete for me down the road. That would truly make the camp successful, in my opinion," he said. "And just like having a successful camp, I'm looking forward to having a successful basketball season as well."
The turnaround at East Coweta has been nothing short of spectacular for the varsity boys basketball program. When Maxwell first arrived at EC, the Indians were coming off seasons where they only won one single game all year. He did his best with what he had, coaxing four wins out of his group during his first year as Indians head coach in 2015-16.
The program turned the corner during the 2016-17 season. It was a special year for the Indians, even though the season didn't end like they had hoped. Led by seniors E'Lafayette Stone and Mark Mitchell and a slew of young guards and forwards, the Indians won four of their first six games to equal the previous year's win total. They proceeded to win 10 more games to finish the regular season with 14 wins, the best win total the EC boys have had in several years. Two of those 10 extra wins were against county and region rival Newnan High for a sweep in the season series.
The young Indians were seconds away from advancing to the state playoffs, but a slew of mistakes and a big effort from Campbell High senior Tyree Crankfield caused EC to lose by one point in overtime to Campbell in the Region 2-AAAAAAA Tournament.