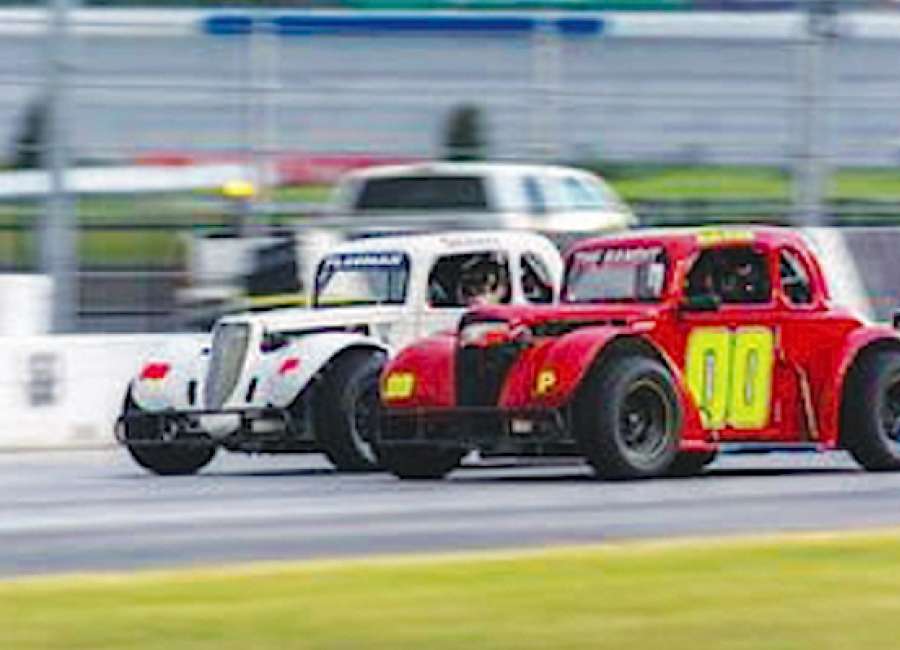 With just four more races to go in the 2017 Thursday Thunder racing series at Atlanta Motor Speedway, points races are starting to heat up in all six divisions.

One local driver, Joshua Hicks of Senoia, is in the running to capture the Bandolero Outlaws title.
Hicks had to race twice in the Outlaw Division last week, making up one race because of a rainout earlier this summer. 
He took his second checkered flag of the year in one of the races and finished second in the other.
Hicks' strong showing last week moved him into second place in the Outlaw Division, and 13 points behind leader Blaise Maddox.
Hicks also competes in the Legends Pro Division and is fourth place, 57 points behind leader Jensen Jorgensen.
Senoia's David Lawrence is also enjoying a solid season at Thursday Thunder in the Semi-Pro Division. Lawrence has been consistent all year, turning in six top 10 finishes and two top five finishes.
It's left Lawrence in fifth place, 16 points behind points leader Connor Younginer.
One of the closest divisions is in the Masters Division where Scott Mosley leads Robbie Woodall by just three points. Bill Plemons is in third place, just 12 points out of the lead.
The Bandits Division could also come down to the last week. Grant Thompson clings to a three-point lead over Kenneth Henderson. 
Harrison Halder has a 23-point lead over D.J. Canipe in the Young Lions Division.