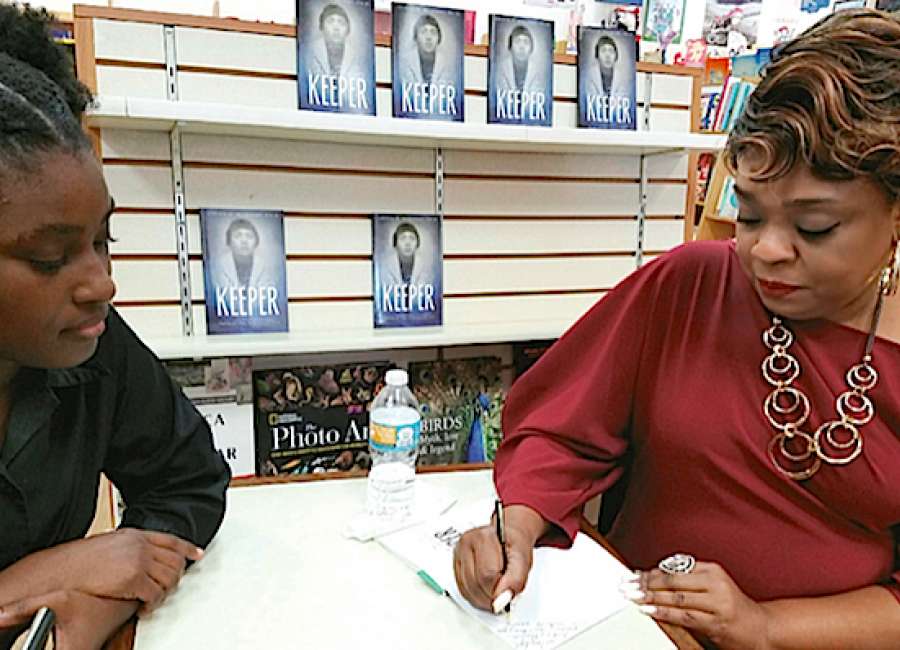 – By MADELINE SCHINDLER, madeline@newnan.com
Dr. Sheila D. Williams, CEO of SW Consulting Services LLC, mental health therapist, published author, empowerment speaker and media personality, will be signing copies of her book, "My Mother's Keeper," at Barnes & Noble in Newnan.
The book signing will be this Thursday, from 6 to 8 p.m. The memoir, published in 2014, details Williams' experience as her mother struggled with clinical depression and later a diagnosis of multiple sclerosis. 
When Williams was a child, in addition to behavioral changes, her mother also suffered from fatigue and several other physical symptoms now associated with depression. She accompanied her mother on many trips to the doctor in search of answers.
"My mother wasn't diagnosed with depression until I was in my mid-20s," said Williams. "She saw several doctors and was just treated for her symptoms, but never appropriately diagnosed until later." 
Before her mother was formally diagnosed, Williams had begun her own research. Personal experience and an intro to psychology course in high school inspired a desire to know more about human behavior. 
"I originally wanted to be an engineer because I enjoyed math and was good at it," said Williams. "I really started to research psychology, and I decided to change my major."
She then began an extensive education, attending three different schools – the University of Central Florida in Orlando, a Webster University satellite campus in Orlando and  Barry University in Miami.
Her credentials include a Bachelor of Arts in psychology with a minor in sociology, a Master of Arts in counseling, and a Ph.D. in leadership and education. 
"I don't feel that I chose the career of mental health care and counseling, it chose me," said Williams. 
After the passing of her parents in 2008, Williams decided to move to Atlanta and continue her practice. As a mental health specialist for more than 20 years, Williams says that she has seen more cases of mental illness across all age groups.  
"Children are most commonly diagnosed with ADHD (Attention-Deficit/Hyperactivity Disorder). In teens, there's been an increase in bipolar disorder and depression," Williams said. "The number one thing I see in adults is depression, followed by bipolar disorder and PTSD. Most patients with PTSD are those who have served a tour overseas in the war."
According to data collected by the National Survey on Drug Use and Health (NSDUH) in 2015, 12.5 percent of teenagers aged 12-17 are diagnosed with depression. Williams believes that this increase is related to environmental factors. 
"Stressors that adults face, such as unemployment, finances, divorce, domestic violence, and issues in society will impact their children," said Williams. "These automatically affect children and we have to remember that." 
In April, Governor Deal established the Commission on Children's Mental Health, a board of health care experts, children's advocates and state leaders who will provide recommendations to improve mental health care for children in Georgia. Williams believes that this commission is "a step in the right direction."
Williams hopes that, within her lifetime, mental health care will be available to everyone, and procedures like mental health screenings will become part of a routine check-up.
"What people need to understand is that mental health is still a part of your health. It's just as important as diabetes or high blood pressure. It's an illness and you treat it."
For more information about Williams, visit her website at www.drsheiladwilliams.com