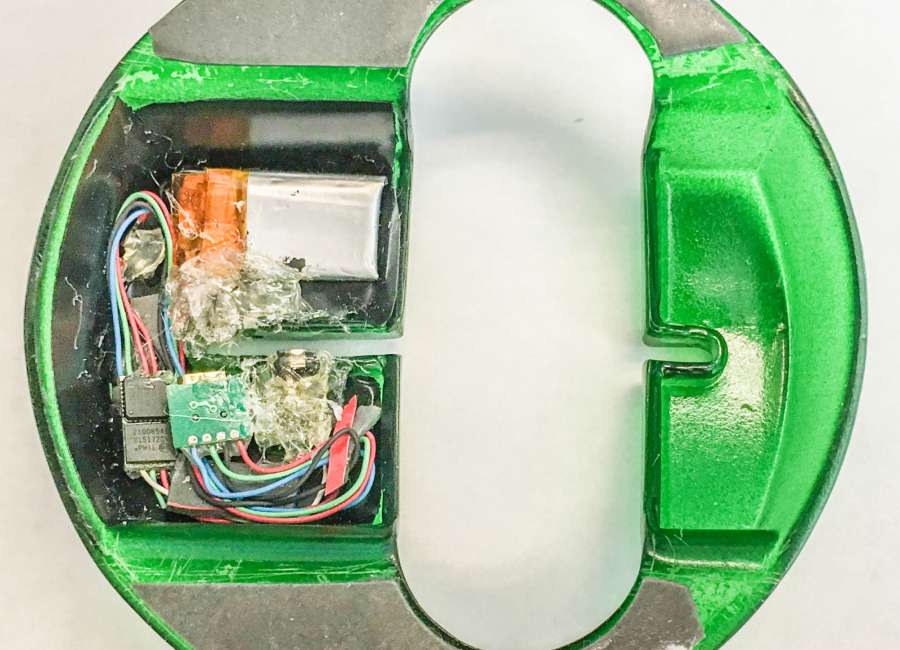 Investigators are hoping to connect with anyone who may have had personal information compromised after a credit card skimmer was discovered at a local ATM.
On the afternoon of July 4, a customer with SunTrust Bank was using the ATM at 2744 East Highway 34 when she noticed the green, plastic skimmer was hanging loosely from the machine.
When the customer touched the plastic part, it fell to the ground. After looking at the back of the skimmer, the customer noticed an adhesive had been applied to keep the suspicious part attached to the machine, according to Jason Fetner with the Coweta County Sheriff's Office.
Realizing it was a fake, the customer immediately contacted 911. The customer told investigators that she did not see any persons or cars that looked suspicious in the area at the time the plastic fell from the ATM.
Investigators collected the skimmer as evidence and believe the possibility of fraud is minimal thanks to catching the skimmer before the owner came back for it, Fetner said.
"We're not sure if this is connected to a local offender, or just someone specifically targeting SunTrust Banks," Fetner said.
Fetner said he's working with the bank to acquire surveillance video from the machine and general area to get a better idea who the offender might be.
"We want to hear from any recent SunTrust victims who may have had their accounts comprised in the last few weeks," Fetner said. "We're working with the bank to identify and contact any potential victims in our community regarding recent data breaches associated with this or any other skimming-related incident."
Skimmer incidents aren't common in the area, according to Fetner. The last known case worked by the sheriff's office was in 2012 when Fetner and Sgt. Chad McDonald seized skimming devices from the RaceTrac gas station on Bullsboro Drive. The skimmers were linked to four Armenian suspects in New York City.
The thefts occurred only at RaceTrac and RaceWay gas stations.
All four men were later indicted for 426 charges, including two counts of second degree money laundering, second degree criminal possession of stolen property, two counts of grand larceny in the second and third degree, criminal possession of a forgery device and hundreds of counts of criminal possession of forged instruments in the second degree.
The device used in Tuesday's incident was far less sophisticated than the ones used several years ago, according to Fetner.
"But this is a pretty good reminder to people that when you go to ATM, pull on it and make sure it's solid," Fetner said.
Fetner said anyone with concerns or issues should contact him at the Coweta County Sheriff's Office – 770-253-1502.
****
Clay Neely: clay@newnan.com, @clayneely