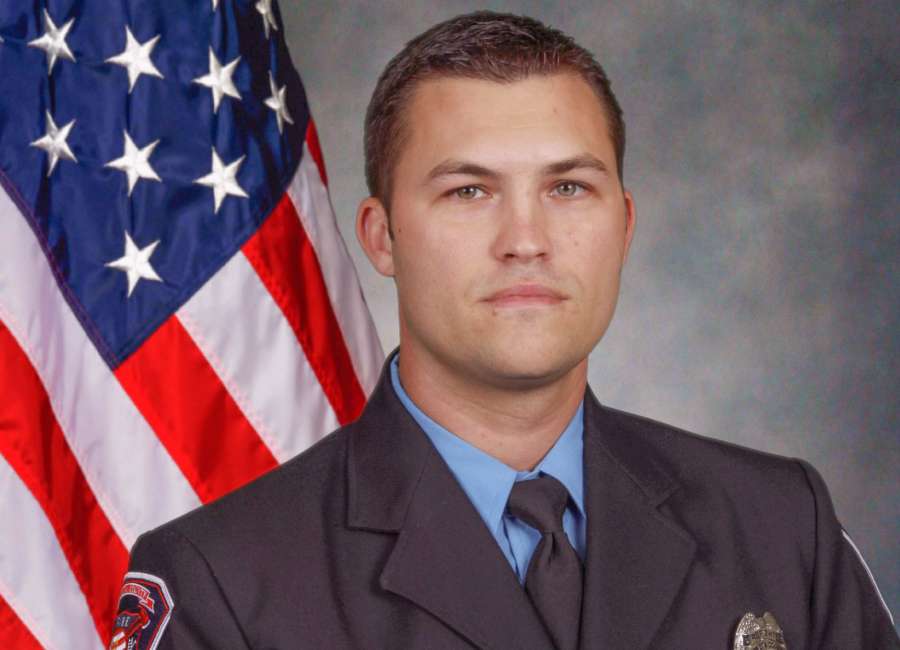 A Coweta firefighter injured by a falling tree is now out of the intensive care unit.

Lieutenant Adam Moss, a nine-year veteran of the Coweta County Fire Rescue Department, was attempting to remove a tree from the roadway on Sargent Farmer Road on Sunday when a large section of the tree snapped, causing it to strike and subsequently fall on Moss, according to Fire Chief Pat Wilson.
Moss was airlifted from the scene to Atlanta Medical Center. Moss underwent surgery on Monday and is now out of the ICU, Wilson said. The extent of his injuries has not been released at this time.
"The surgery was a success and he's in great spirits," Wilson said. "It's a long road to recuperation, but he's doing much better."
Wilson said the newly promoted lieutenant was heartbroken by the incident.
"We're trying to keep him focused on his health, but you could tell in his voice it hurts for him to be out," he said. "I told him we're going to work through it and be there to support him, no matter what."
Wilson said several groups of firefighters have been traveling up to Atlanta to visit Moss over the last several days. A GoFundMe page created for the Moss family has raised over $2,500 in just one day.
"We're seeing a lot of community support for Adam and there's always people trying to reach out and help," Wilson said.
On Friday, members from the Atlanta Fire Department will be cooking meals for the family at Station 4 in Atlanta to allow the family a chance to get away from the hospital, Wilson said.
For those interesting in donating to the family, a link to the GoFundMe page can be found here: https://www.gofundme.com/adam-moss-and-family
Family members have also created a MealTrain page for anyone interesting in volunteering to cook meals for the Moss family at https://www.mealtrain.com/trains/0ne523
****
Clay Neely: clay@newnan.com, @clayneely