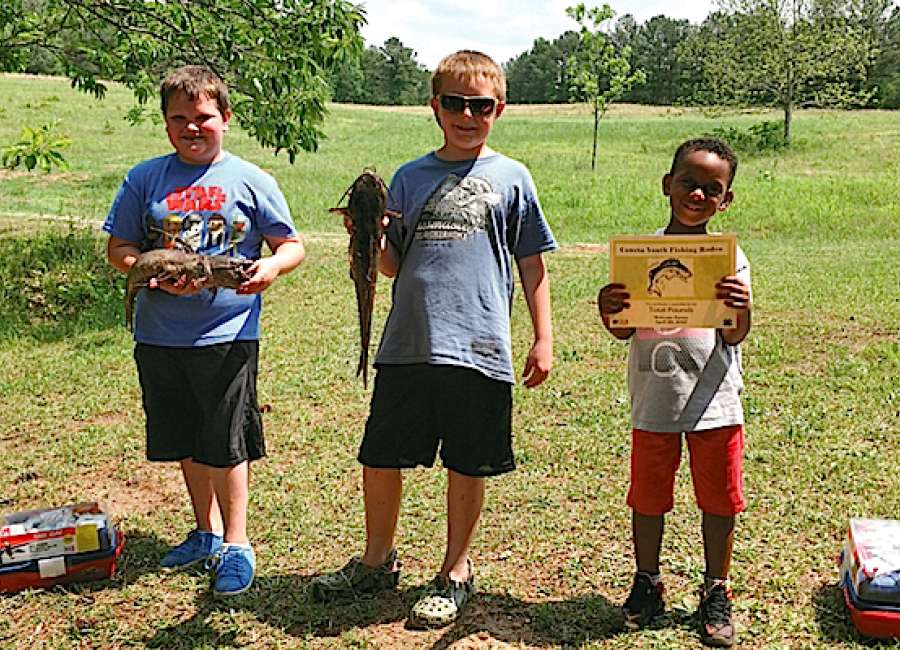 More than 200 children recently participated in the 2017 Coweta County 4-H Youth Fishing Rodeo, an event held for more than 20 years to give local youth the opportunity to fish in a stocked pond and compete for prizes.

The Department of Natural Resources stocks the Welcome Farms pond with catfish for the event every year. Children bring their own fishing equipment and can catch up to 10 fish per child for the weigh-in. At weigh-in, children bring the fish they caught to the fish shack, where they are weighed. 
Certificates and tackle boxes were awarded for Total Pounds, Heaviest Fish and Longest Fish. This year, there were 210 children that came out to fish.
This event is a joint effort of Welcome Farms, the Georgia Department of Natural Resources, Boy Scout Troup 45 and the Coweta County Extension Agriculture and Natural Resources and 4-H Programs. 
For more information about Coweta County 4-H, contact the Coweta County Extension Office at 770-254-2620 or email uge2077@uga.edu