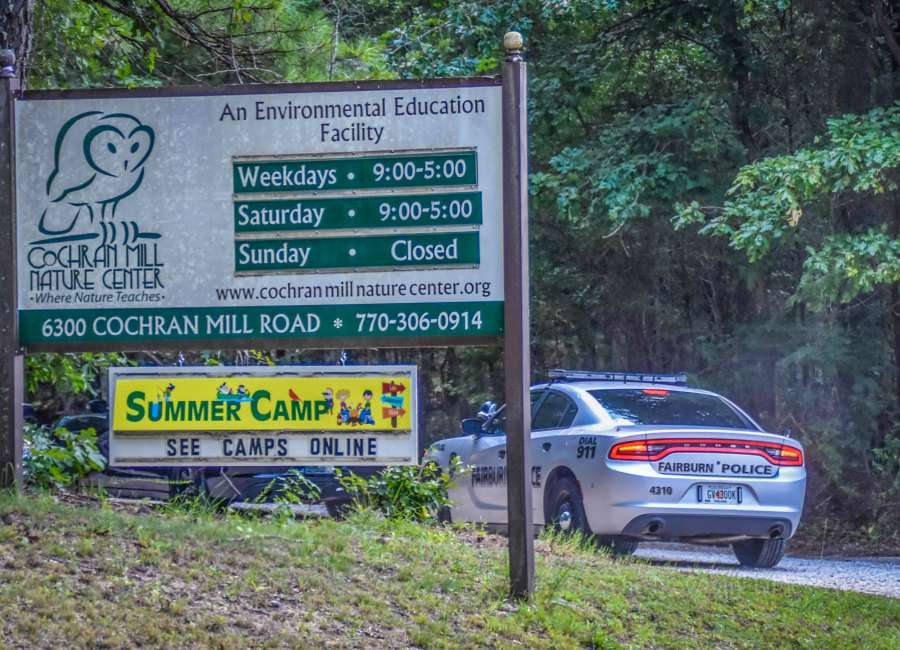 Authorities said a 5-year-old child's drowning at Cochran Mill on Friday afternoon appears accidental, but police are still investigating.

Chattahoochee Hills City Manager Robert Rokovitz did not release the name or gender of the child, but stated the child was unconscious and not breathing at the scene.
"There are no signs of foul play, and the incident is under investigation," Rokovitz said.
The child was attending the summer camp held at the Cochran Mill Nature Center. When the child was reported missing, police, fire and city staff responded to the area to search for the child.
A volunteer discovered the child in a small pool of water near the falls, according to Rokovitz.
Emergency personnel administered CPR and transported him to the intersection of Cochran Mill and South Fulton Parkway, where he was taken by ambulance to an Atlanta-area hospital. The death of the child has not officially been confirmed.
Parents picking up their children from camp were able to meet with the director of the nature center, who answered their questions, Rokovitz said.
"When it comes to a missing child, it's all hands on deck," Rokovitz said. "If there is any body of water nearby, it's their No. 1 fear – they never want that fear to come true."
****
Clay Neely: clay@newnan.com, @clayneely