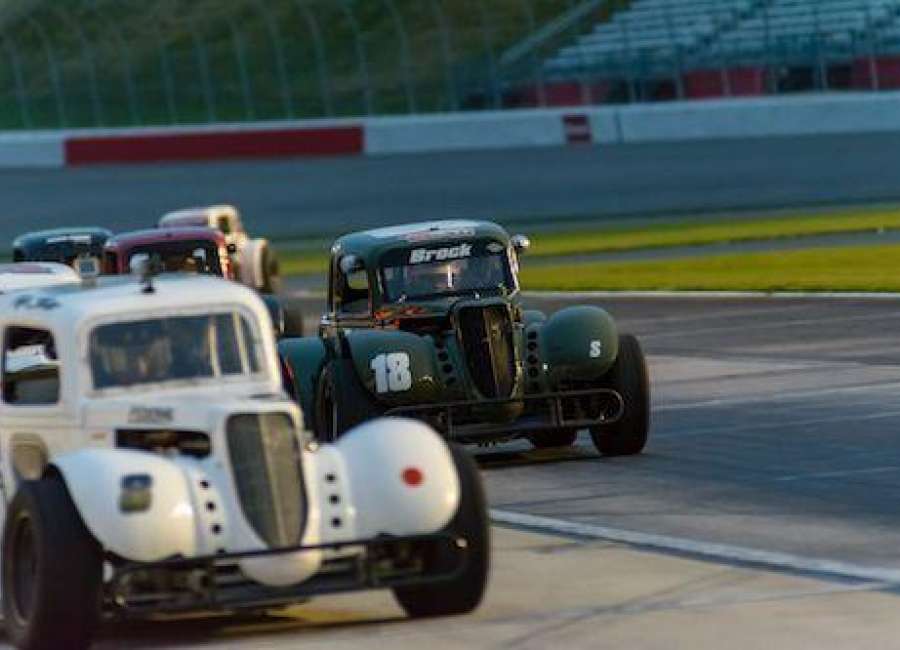 The weather forecast for Hampton today reveals a high of 92 degrees in the afternoon and a low of 74 degrees in the evening with only a 20 percent chance of rain, meaning Week 6 of Thursday Thunder may run without a hitch at Atlanta Motor Speedway.
If the sun does indeed come out – and stay out – all day today, there will finally be a full day's worth of Thunder races with only one set of make-up races to be held. Make-up races from prior weeks will be run at a later date.
All eight Thunder divisions will be running twice today, as the first set of make-up races will take place at approximately 6:15 p.m. After the conclusion of those races, the Week 6 autograph session will begin, and it features the Plemons Investments Masters Division.
The real fun starts after the autograph session. All the divisions will run their Week 6 featured races with the drivers hoping to either catch the division leaders or the leaders keeping their hold on first place in their respective divisions.
The Thunder points standings remain the same due to all the rainouts. The closest race is in the Masters Division where three Henry County drivers – Robbie Woodall and Scott Moseley of McDonough and Bill Plemons Jr. of Locust Grove – are all tied for first place with 382 points.
As for the area drivers, Senoia's Joshua Hicks is third in the Outlaws Division and fifth in the Racing Radio Pro Division while David Lawrence of Senoia is seventh in the Semi-Pro Legends Division. Griffin drivers Cale Hall (second in Young Lions), Cody Hall (fifth in Semi-Pro) and Justin Campbell (ninth in Racing Bandits) have been consistently in the top 10, and Fayetteville's Blaze Crawford is fifth in the Outlaws.
Infield admission is available for spectators wishing to watch Thursday Thunder and passes may be purchased at the Security Command building near the speedway's main entrance. Infield passes are $20 and grandstand tickets for the racing series cost $5, while children ages 5 and younger are free.
For more information, contact the Atlanta Motor Speedway ticket office at 770-946-4211, 877-9-AMS-TIX or visit www.atlantamotorspeedway.com