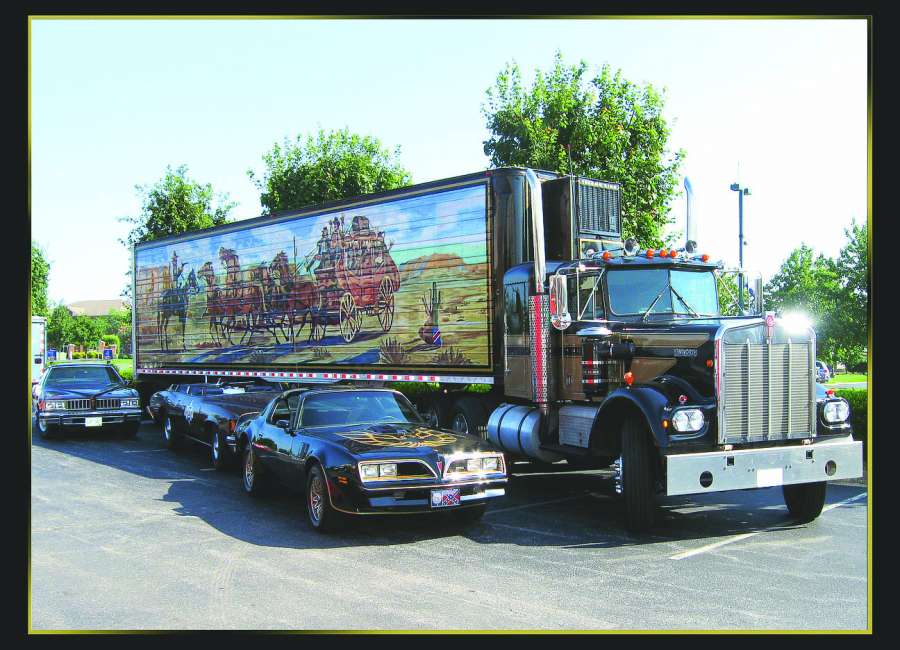 – By JUSTON LEWIS, juston@newnan.com 
A 40th anniversary "Smokey and the Bandit" run will pass through Newnan on Wednesday. 
 
The film that inspired the run is about a playboy with the citizen's band radio name of Bandit who is hired to ship a tractor-trailer full of beer across the country on a short deadline. To allow the truck to exceed the speed limit without being delayed by law enforcement, Bandit, played by Burt Reynolds at the height of his popularity, runs interference by drawing pursuing officers away from the truck driven by country singer Jerry Reed. Chief among the pursuers is a persistent backwoods sheriff played by Jackie Gleason.
The movie also stars Sally Field as a runaway bride who hitches a ride with Bandit and falls in love with him.
It was the second highest grossing film in 1977 behind "Star Wars." Central to the movie's plot is Bandit's car, a Pontiac Trans Am, which became the best selling car that year.
 
The reenactment run will be headed by Tyler Hambrick, founder of Snowman's Run, which is named for the CB radio name of Reed's character. Hambrick, a Coweta resident, says the movie inspired him to do "runs" of his own with replicas of vehicles from the "Smokey" era. The 40th anniversary run is Hambrick's latest run in tribute to the movie.
 
"I've been a fan ever since 1977," Hambrick says. "(The movie) was done so spontaneously. I've always loved it." 
 
Snowman's Run is a 501(c)3 charity that raises money for wounded veterans. 
 
Hambrick says the run will feature more than 300 cars and semi-trucks. The convoy will get a police escort through Newnan on the Highway 34 Bypass from Franklin around 2:30 p.m. The group will pass through Coweta on their way to a spend-the-night stop in Peachtree City.  
 
He says he is hoping for a big crowd.
 
"This is my hometown," Hambrick said. "I hope we get a good turnout." 
 
The full schedule of events for the run can be found at http://www.snowmansrun.com/