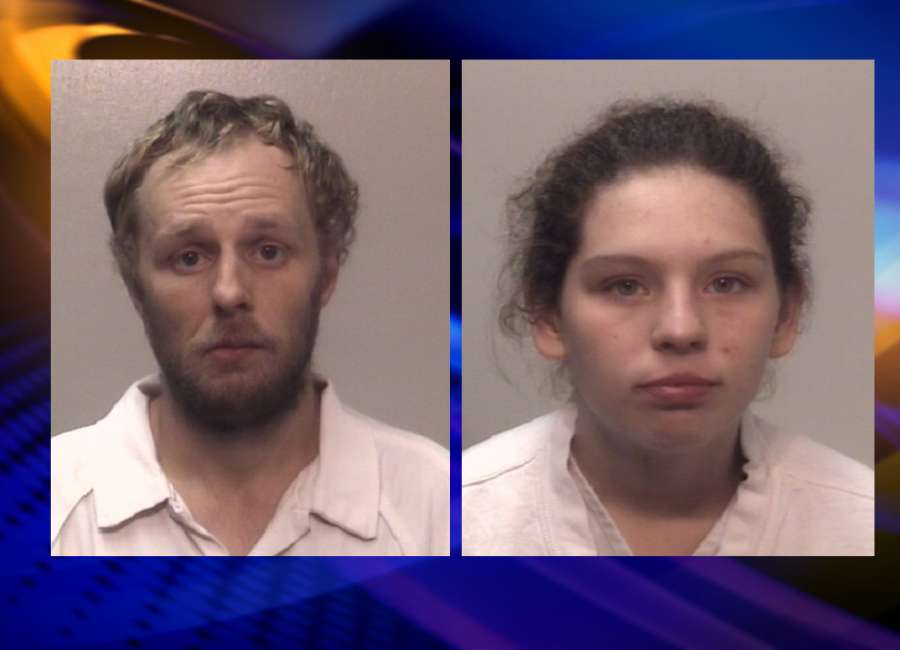 A small child allegedly found neglected and living in a filthy motel room is now with a foster family, while his two parents remain in custody, according to police.
The child's parents – Jeffrey W. Baird, 30, and Shenandoah Marie Chambless, 18 – are currently charged with aggravated battery and child cruelty. 
Both are being held without bail at the Coweta County Jail after being denied bond by Magistrate Judge Jim Stripling.
The child was discovered on May 29 when members from the Newnan Police Department responded to the Stay Lodge Motel after receiving a report of a small child crying, covered in bruises with an Ace bandage on his leg.
When police entered the room, they were reportedly met with a heavy odor of alcohol and discovered the family of four living amongst empty beer bottles and old food containers scattered across the floor, according to the police report.
The mother, identified as Chambless, was found sitting on the bed with a one-year-old child that was allegedly covered in bruises and suffering from other various signs of neglect, the report said.
The father, Baird, was holding his 2-year-old daughter who appeared to be unharmed.
When police asked why the youngest child was not treated for his injuries, Baird explained the family didn't have insurance and were told by their friends the Department of Family and Children's Services would take their child if they went to the hospital, according to the report.
During a search of the room, police discovered a small refrigerator containing one fruit cup. 
The kitchen was allegedly filled with empty and half-full beer bottles, while the youngest child was drinking Sprite from a sippy cup because the family ran out of milk, according to Baird.
After the child was transported to Piedmont Newnan, police learned the child also had a 101 degree fever along with a broken femur and was taken to Egleston Children's Hospital in Atlanta.
Both parents told police the child had fallen several times in the last few weeks, but were unsure how his leg was broken. 
The couple were taken into custody by police who later released Baird's two-year-old daughter to her biological mother.  
Baird and Chambless are from Americus, Georgia and Columbia, South Carolina respectively, and police are not exactly sure how they ended up in Newnan.  
Last weekend, the youngest child was released from the hospital to a foster family, according to Chief D.L. "Buster" Meadows with the Newnan Police Department.
****
Clay Neely: clay@newnan.com, @clayneely