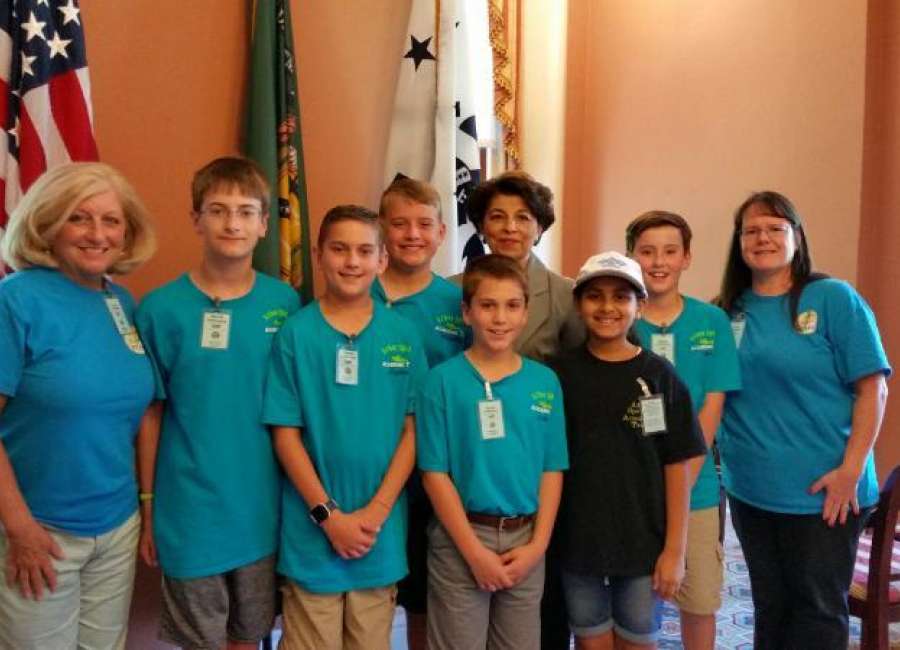 The Arbor Springs Elementary School Academic Team recently competed in the 2017 National Academic Junior Championship, held in Washington, D.C.  
In addition to competing against middle and elementary schools, the students toured the U.S. Capitol, the Bureau of Engraving and Printing, and the U.S. Department of the Treasury.  
While there, they were treated to a rare private tour which included meeting the Treasurer of the United States, Jovita Carranza. Ms. Carranza's signature is one of two which will appear on all newly printed paper currency in the United States.