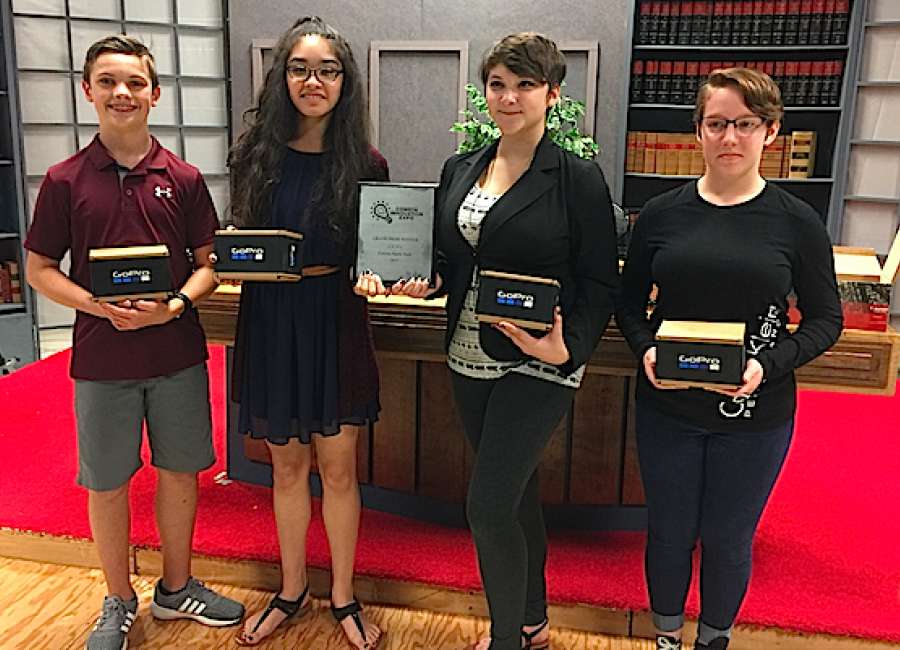 Northgate High School students' idea for a video to help emergency personnel better engage with autistic individuals was named Grand Prize Winner at the Coweta Innovation Expo's "Shark Tank" competition recently.

Tyler Harrison, Andrea Mancia, Corina Bronzi and Kayla Maresca's project, entitled "The Dinosaurs," is a proposed video for police officers, firefighters, EMTs and other emergency personnel that would help them more easily interact with students who are affected by disorders such as autism that can make crisis situations more stressful.
Based on perceived community needs, the students created a website and pitch video for their project and presented it to Coweta "Sharks" Chad Ramey, a Georgia Tech student; Sarah Lees, Intellectual Property Manager for CTCA; Hasco Craver, assistant city manager for the city of Newnan; and Tamarkus Cook, pastor of Saint Smyrna Baptist Church and 2017 Coweta County Citizen of the Year.
Out of more than 40 entries, submitted to the competition, 11 teams were chosen to present their projects and proposals to the "Sharks."
Newnan High school students Natalia Warthen, Malena Powers and Victoria Sacasa took home the People's Choice Award, as voted on by the community. Their Chromebook Clip was a device they designed to help students in the Coweta County School System more effectively use their district-issued Chromebooks.
White Oak Elementary School student Anna Beth Shelnutt was the second runner-up for her creation, "The Spranglebrush." Shelnutt's invention is a hair tool that applies detangler as the user brushes his/her hair.