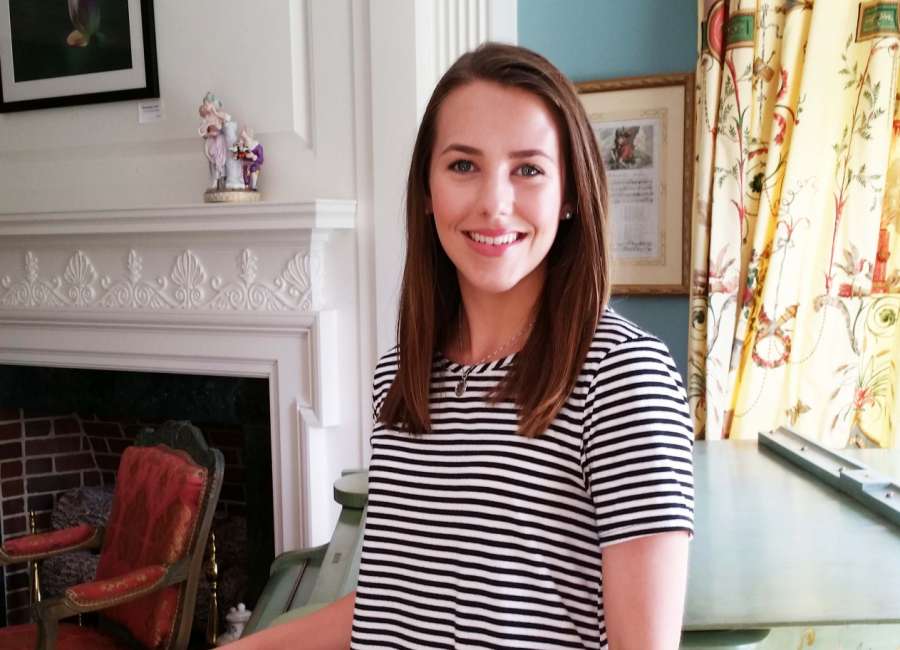 By JUSTON LEWIS
juston@newnan.com
Claire Hanna of Newnan, is interning with the Newnan-Coweta Historical Society.  
Hanna is the daughter of Laura and Thomas Hanna. She is a junior at the University of Georgia where she studies history.
She is a member of the Alpha Gamma Delta international women's fraternity and works actively with fundraising for UGA Relay for Life.
Here primary summer project with the Newnan-Coweta Historical Society involves updating information from a heritage education curriculum gathered in the 1980s. Her goal is to organize the information into a booklet or app/website that will be available to assist public learning about different styles of architecture featured in Coweta County.
"I am particularly interested in architectural history and preservation and history of the American South," Hanna said. "Here at the historical society I am working on a project about the architecture of Coweta County."
She will also be working on other general assignments such as publicizing upcoming events, helping catalog holdings in the society's archives, staffing and giving public tours of the McRitchie-Hollis Museum.
NCHS Executive Director, Jeff Bishop, had high praise for Hanna saying, "This is an exciting new project for us and Claire is just the person for the job. She brings a lot of youthful energy and enthusiasm to the office and she really loves our local history, just like we do."