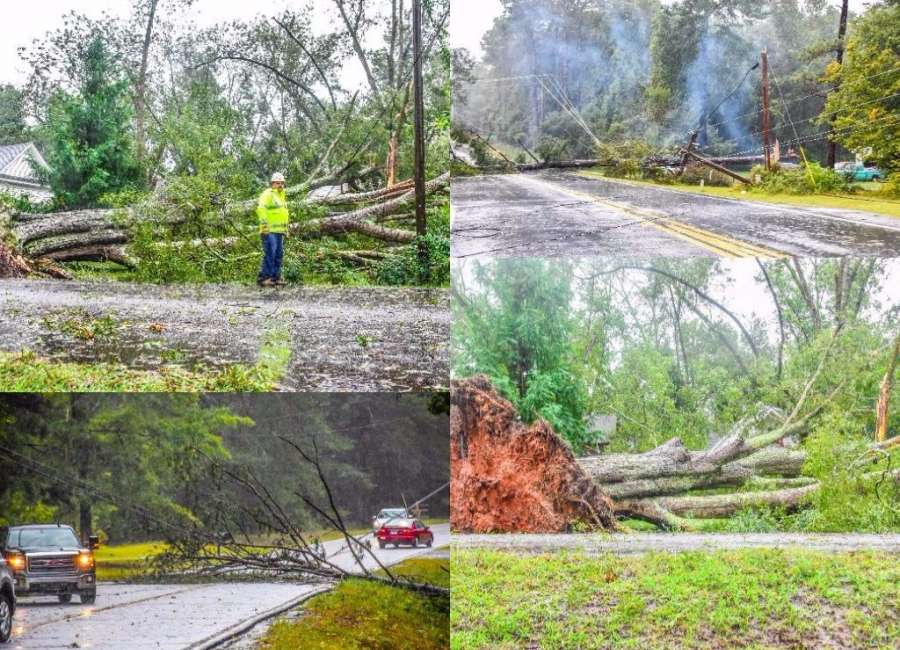 High winds are toppling trees and power lines across the county on Monday afternoon as the remnants of Hurricane Irma roll into Coweta.

Public safety personnel are responding across the county to calls of trees and power lines blocking roadways, making travel difficult for those still on the roads, according to Sheriff Mike Yeager.
"Our call volume is pretty high right now, mostly about trees and power outages," said Yeager. "For those still on the roads, please go home, or find a place and stay there. It's going to get worse than this."
According to Yeager, the current band of wind and rain won't be the worst. A noontime briefing with the National Weather Service indicated heavier winds are expected later in the afternoon and into the evening, Yeager said.
At the Coweta County Airport, wind gusts of up to 45 mph have been recorded, according to Yeager. However, winds into the 60-mph range are expected later today.
The hazardous conditions aren't exclusive to just one part of the county, but are entirely widespread. High winds and falling limbs are occurring across the entire county, Yeager said.
"We ask people to get home and stay there until we get through this thing," Yeager said. "Leave the sightseeing for tomorrow. Now's not the time to see what's happening out there."
The Newnan Police Department said they will respond to emergency calls and major crimes in progress, but will be prioritizing their calls heading into the afternoon. Emergencies will be responded to, but other calls will be held, police said.
Bridging the Gap has a shelter open with cubicles with beds. Food is available there, too.
People who want to access the shelter must contact the Newnan Police Department at 770-254-2355 for a referral. Local residents who feel unsafe at home or who have had damage from trees or wind may take refuge at the shelter.
****
Clay Neely: clay@newnan.com, @clayneely