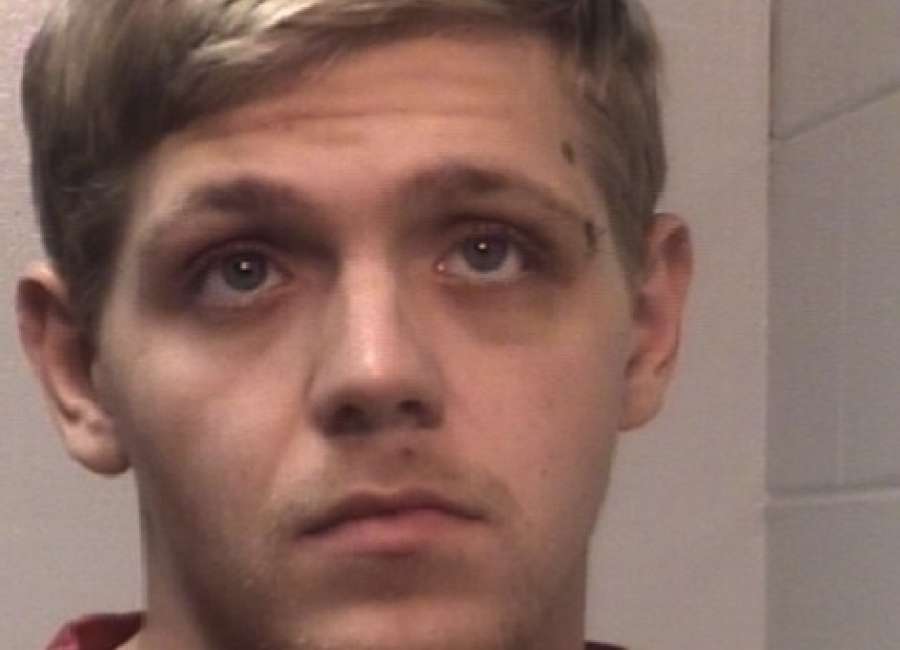 A man twice convicted of vehicular homicide in only four years is now heading to prison. 
Taylor Patrick Long pleaded guilty to vehicular homicide, hit and run, driving under the influence and reckless driving in a negotiated plea before Judge Emory Palmer.
Long, 22, was sentenced to 20 years to serve 15 years in prison for his role in the fatal car crash that took the life of his girlfriend, Victoria "Tori" Clanton, last November.
The fatal wreck marked the second case of vehicular homicide involving Long behind the wheel. In 2013, Long was convicted of misdemeanor vehicular homicide for a 2012 crash that killed 9-year-old Abby Bacho and injured her father.
Addressing the court, Assistant District Attorney Ashley Hurley described the events of November 6. After spending the day looking at potential houses to move into, Long and Clanton attended a friend's cookout.
As the evening progressed, a small group left the cookout to drink at a local bar. Long consumed several more alcoholic beverages before several friends watched the couple get into Clanton's car and leave for Long's home, according to Hurley.
As Long approached 477 Hal Jones Road, the car left the roadway, slid across a grassy area and struck a tree in a broadside fashion on the passenger side of the car. Clanton sustained blunt-force injuries and died on scene, according to Coweta County Coroner Richard Hawk.
Homeowners allegedly heard the accident and witnessed a figure walk in front of the vehicle before walking away from the scene.
After the accident, deputies allegedly encountered Long's cousin who was attempting to pick him up after receiving a phone call from him. Authorities were able to track Long's location and found him hiding in a nearby drainage ditch.
Located was taken to the hospital four hours after the crash, analysis of blood drawn from Long revealed a blood alcohol concentration of just .03 percent, according to investigators. In a black box recovered from the car, investigators learned the car was allegedly traveling 96 mph only seconds before the wreck.
Following the wreck, Long initially stated another friend was driving the car at the time of the crash and later stated Clanton was the driver, according to authorities.
"He repeatedly made statements that he was not driving, but also attempted to implicate a friend as the driver of the vehicle," Hurley said. "This is an ongoing issue with Long. When faced with egregious circumstances, he tries to get out of it by lying."
Hurley referenced the 2012 wreck involving Bacho when Long  ran a red light at the intersection of Lower Fayetteville Road, and hit the Bacho family's car in the driver's side. Both Abby and her father were severely injured, and Abby passed away on Christmas Day.
Following the wreck, Long allegedly blamed faulty brakes after running a red light, but was later discovered to have been on his phone around the time of the accident.
In 2012, Long was charged with misdemeanor vehicular manslaughter. It was not considered a felony because Long was not driving recklessly or under the influence. He was sentenced to serve a total of 12 months – six of which were spent in jail.
"Lives have been lost, and it was all preventable in both cases," Hurley said. "This conduct cannot go on any further."
Long's attorney, Emily Gross, revealed her client suffered from severe injuries as a result of the latest wreck and was later taken to Atlanta Medical Center for life-threatening injuries which may have accounted for his mixed recollection of the events.
"Once he was stabilized, records show he voluntarily admitted to being the driver," Gross said.
Speaking to the court, Tori's mother Valerie Garner revealed the profound sorrow of losing her only daughter to someone the family trusted.
"The thought of him leaving her that night breaks my heart," she said. "I feel as though I've set out on a journey to the edge of the world and the sadness is so deep within that words cannot characterize it."
"He has been a part of our family for the last five years, and we love him," she continued. "But what we're now facing are two different things. Mine is permanent, and his is temporary."
In a written statement to the court, Natalie Bacho, Abby's mother, expressed her disbelief that another family is now forced to experience the same avoidable circumstances that permanently scarred her family.
"Taylor Long has not learned that lives matter … and choices he's made reflect he has no regard or respect for life," Bacho said. "Even after taking a child's life four years before, he engaged in behaviors that ended in tragedy."
"To take one life is devastating. To not learn from your actions and make decisions that result in the loss of a second life is incomprehensible."
Judge Palmer rejected Long's request for first-offender treatment. If granted, Long would have been able to erase the record of the conviction.
"He could technically be eligible, but this is an extraordinary prior," Palmer said. "In this case, it's just not appropriate."
Speaking to Judge Palmer, Long expressed sorrow and regret for the outcome of his behavior.
"I've lost the love of my life and my future of raising and family," Long said. "For the last five years, Valerie has been a second mother, and it devastates me how life has turned out. I would give anything to take the pain away. I'm truly sorry for everything."
****
Clay Neely: clay@newnan.com, @clayneely