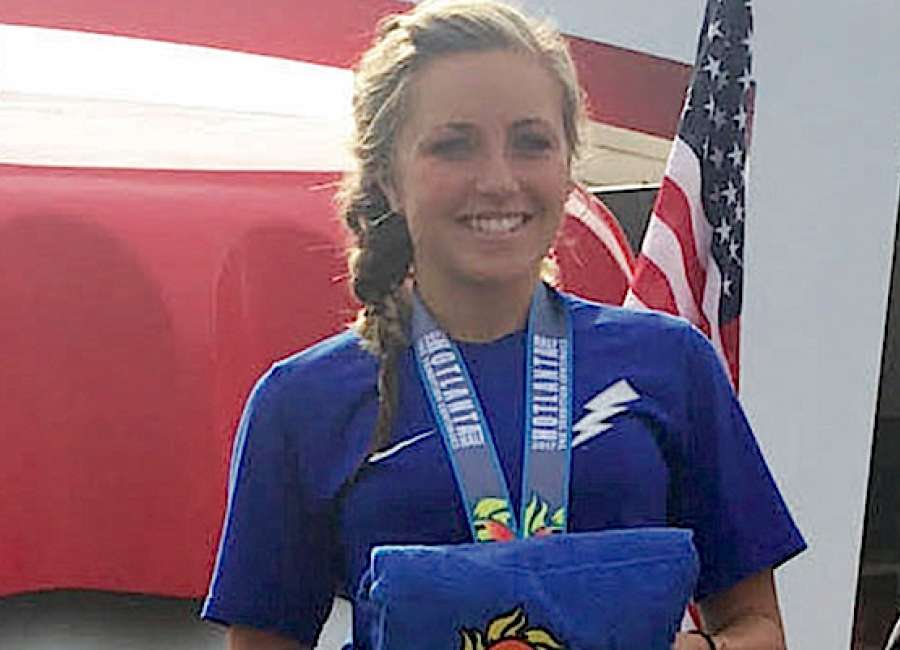 It's been a busy couple of months for Newnan native Lindy Long. 
After a successful track career at the Air Force Academy, she recently graduated and was commissioned a Second Lieutenant.
 
She has also found a way to keep her competitive fires burning by running in long-distance races around the country.
 
Earlier this month, she returned to her native Georgia and finished first in the Women's Division of the Hotlanta Half Marathon.
 
Long completed the race with a time of 1:22:33.
 
It's was the fifth fastest time overall, finishing behind four male runners, including Richard Kimani, who won the overall event with a time of 1:09.54, 12 minutes ahead of second place William DeMars (1:21.33).
 
Joe Damron was third overall (1:21.35) and Derek Bovard (1:21.50) fourth.
 
Newnan's Braden Ray was 13th overall and turned in the best finish in the men's 19-and-under group with a time of 1:29.50. 
 
Also from Coweta County, Ken Noah (1:45.21) was 112th overall and eighth in the men's 40-44 year-old age bracket. 
 
Kuzuto Tamura (1:56:53) was 276th overall and 24th in the 35-39 men's age bracket and Jennifer Carney (2:00:01) was 353rd overall and 21st in the women's 35-39 age group.
 
Elizabeth Homer (2:03.08) was 430th overall and seventh in the 50-54 age group and Emily Prince (2:04.51) was 464th overall and 19th in the 40-44 age group.
 
Brandon Moody (2:11.54) was 622nd overall and 54th in the 40-44 age group.
 
Carol Martin (2:19.20) was 802nd overall and 21st in the 50-54 women's division and Stephanie Walker (2:21.21) was 854th overall and 61st overall in the women's 35-39 division.
 
Steve Hunnicutt (2:24.24) was 891st and 41st in the 55-59 men's division, and Maureen Smallwood (2:24.57) was 919th overall and 50th in the 40-44 woman's age group.
 
Jamie Howard (2:29.12) was 1,005th overall and 72nd in the women's 30-34 age group and Doug Dechert (2:29.55) was 1,021st overall and 51st in the 55-59 men's division.
 
Scott Walker (2:30.21) was 1,028th overall and 70th in the 30-34 age bracket, Michael Spicer (2:46.52) was 1,243rd overall and 60th in the 50-54 age bracket and Lynne Anderson (2:53.03) was 1,294th overall and 46th overall in the women's 50-54 bracket.