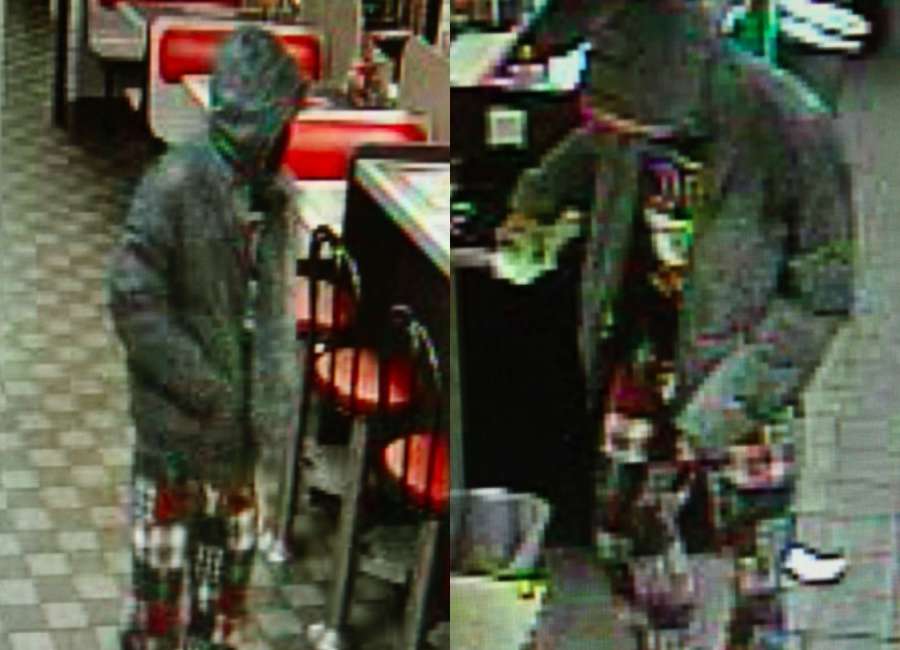 Authorities have now released images taken from the weekend robbery of a local Waffle House. 
At 6 a.m. Saturday morning, 911 received a call advising a black male wearing a dark jacket with a hood covering his head and plaid colored pants entered the Waffle House at Hwy 154 and the interstate, displayed a handgun and took an undisclosed amount of money and left on foot, according to Sheriff Mike Yeager with the Coweta County Sheriff's Office. 
A witness came forward advising investigators they saw the suspect walking west on Hwy 154 and got into a waiting vehicle, according to Yeager. The vehicle was described as a white four-door vehicle, possibly a Nissan or Toyota.
The witness attempted to follow the vehicle, but allegedly lost sight around Hwy 29 North and Weldon Road.
While enroute to locate the suspect's vehicle, a deputy traveling on I-85 north possibly hydroplaned due to weather, lost control of the vehicle and left the roadway striking some trees, Yeager said. The deputy received minor injuries, was checked and cleared medically.  
Investigators are asking anyone with information regarding the Waffle House robbery to contact the criminal investigations unit of the sheriff's office at 770-253-1502  
****
Clay Neely: clay@newnan.com, @clayneely