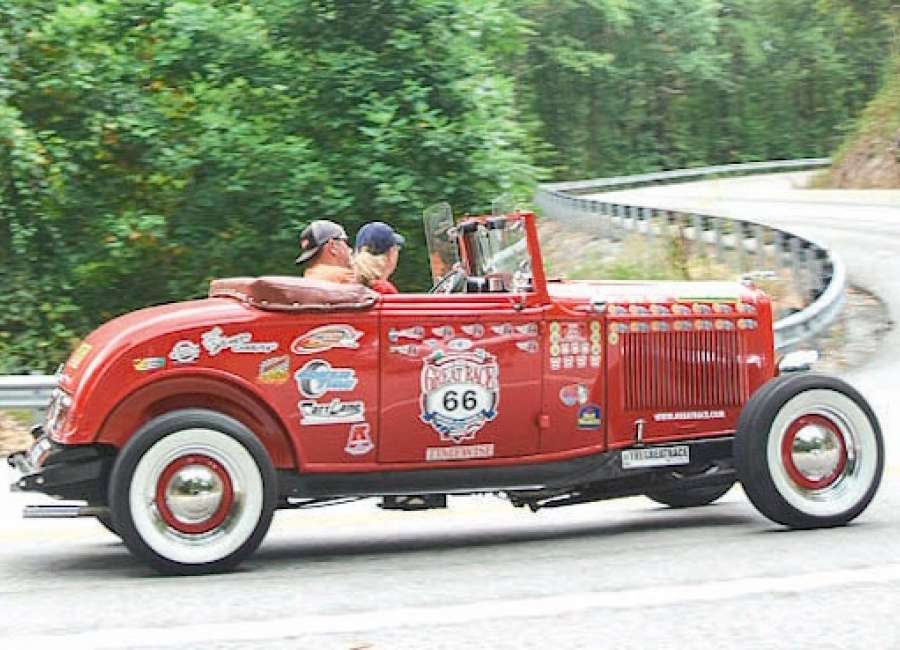 – By JUSTON LEWIS, juston@newnan.com
On Sunday June 25, Newnan will host the Great Race hosting drivers of vintage cars from across the country. 
The Great Race is an annual, week-long, car expedition that expands across the continental United States. This year the race will be from Jacksonville, Fla. to Traverse City, Mich., and it will feature more than 100 cars, all manufactured before 1972.
 
The Great Race started in 1983 when Tom McRae and Norman Miller bought out a race promoter who planned on racing pre-World War II vehicles across the United States. 
 
The inaugural event hosted 69 racers who traveled from Los Angeles, Calif., to Indianapolis, Ind., during the week of the Indianapolis 500. Several racers were allowed to participate in pre-race festivities once they arrived in Indianapolis, including the winner of the race, who would earn a seat in the pace car at the Indy 500. 
 
In the 30 years since its beginning, the Great Race has grown and expanded. International racers have entered the competition hoping to take their antique cars through the course and win the grand prize of $50,000. 
 
The course is plotted out by a computer, which makes calculations to determine when the racers should meet the checkpoints. In addition, all laws of the road apply to this race. 
 
The age of the car multiplied by the overall score determines the overall winner, so the older the car, the better.
 
Newnan's own Beth Gentry said she has been participating in the race for 17 years. This race will be special as her daughters, Olivia, 16, and Genna, 14, will both be competing in a Rookie Division team for the first time. 
 
Gentry's daughters have been on prior races as support cars, but they say the race might be entirely different on their own. 
 
"You really think you have an idea of what's going on, but you have no clue what these drivers and navigators do every day," Olivia said. "You have no clue what holding 12 mph for three minutes or something feels like. It doesn't make sense until you actually do it." 
 
The Great Race will have a lunchtime stop on West Broad Street in downtown Newnan on June 25 at noon.