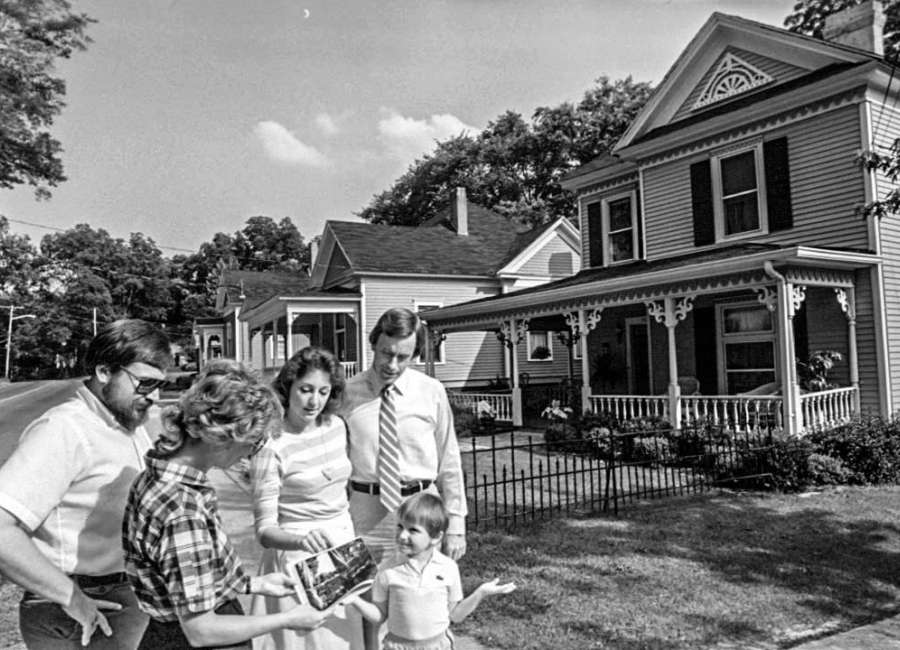 College-Temple neighborhood residents are now living in a historic district. 
 
The district nomination has been approved by the National Register of Historic Places for the "Northwest Newnan Residential Historic District." 
 
The nomination said that the area is "historically significant in terms of the exploration and settlement, the community planning and development, the architecture, the landscape architecture, the education, the religion and the social humanitarian and local history of Newnan."
 
Looking at some of the homes along Temple Avenue in the district are, left to right, Bob and Georgia Shapiro and Vinnie, George and Gray Rosenzweig. They were among those active in drawing the nomination.
 
Want to share a local picture from the past? We'd love to see it! You can email a copy to clay@newnan.com or stop by our office on 16 Jefferson Street, Newnan, any time between 8 a.m. and 5 p.m.