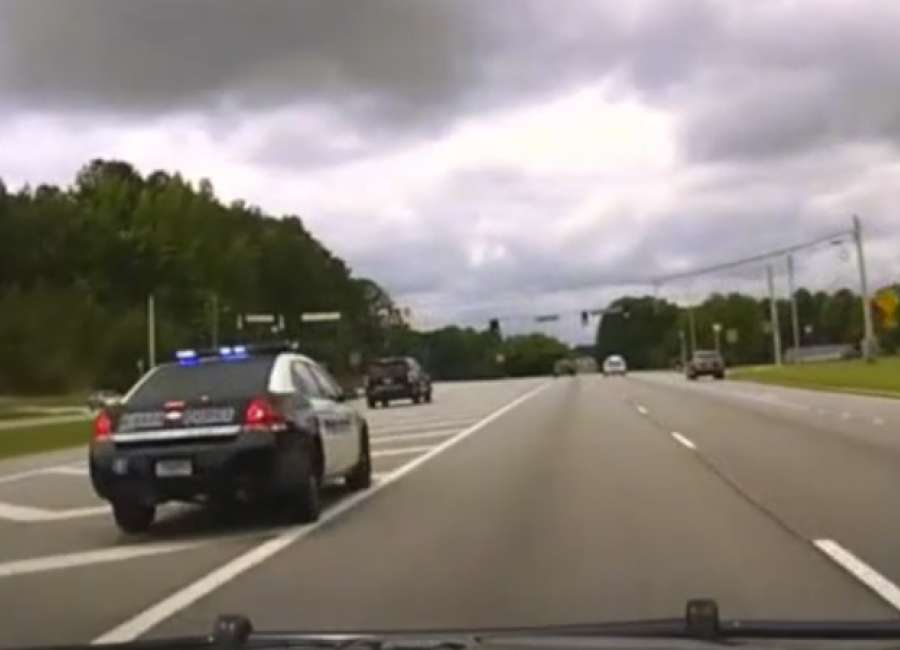 On Friday, the Newnan Police Department released dash cam footage taken from a high-speed pursuit on June 29.

In the video, Officer Kyle LaChance is seen pursuing the vehicle driven by Breanna Rothwell. After Rothwell nearly collided with a fire truck, police can be heard calling off the chase due to the increasing danger posed to the general public.
Shortly after calling off the pursuit, police relocated the car and the pursuit resumed and ended at the intersection of Bullsboro Drive and Jefferson Street where Rothwell crashed her car.
Inside the vehicle, police located a small glass container that tested positive for methamphetamine and discovered a ziplock bag in the console that contained cocaine, according to the police report.
The chase began just after 1 p.m. on Thursday when the driver of a black Mercedes C 300 was involved in a minor fender bender on Bullsboro and the southbound exit ramp of Interstate 85.
During the investigation, the driver, identified as Rothwell, allegedly presented the driver of the other car with a driver's license with a photo of a white female with blond hair. The driver of the car noticed that Rothwell was a light-skinned black woman and was skeptical.
After being confronted about the card, the Rothwell got back into her car and fled the scene, according to Deputy Chief Mark Cooper with the Newnan Police Department.
When speaking with police, Rothwell claimed another female was driving the car when she initially hit the driver near the exit ramp who told Rothwell to get into the driver's seat. When Rothwell saw police in the rear view mirror, the female told Rothwell, "Keep going, that's not for us."
Rothwell told police the other female exited the vehicle when she entered the neighborhood, but could not remember her name because she just met her, according to the police report.
Rothwell, 23, was taken into custody and charged with following too closely, leaving the scene of an accident with injury/death, forgery of ID document, suspended license, passing in a no-passing zone, speeding, wrong side of roadway, reckless driving, fleeing/attempting to elude police, obstruction of officers, and two counts of narcotics possession.
She is currently being held without bond at the Coweta County Jail.
****
Clay Neely: clay@newnan.com, @clayneely