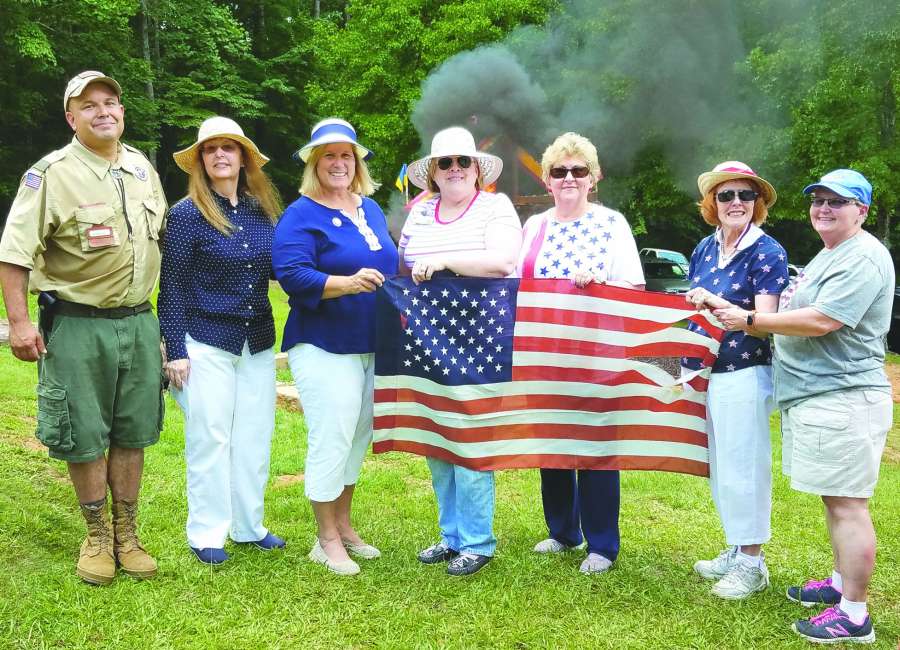 The General Daniel Newnan Chapter NSDAR held a Flag Retirement Ceremony on June 11.
The ceremonies took place at the Coweta Veterans Club. More than 100 flags were retired with the assistance of Veterans of Foreign Wars Post 2667, American Legion Post 57, Boy Scout Troop 46, Boy Scout Troop 50, the Marquis de Lafayette Georgia Society Sons of the American Revolution  and the William Wofford Chapter, Colonial Dames XVIIC.
A Proclamation declaring June 14, 2017  at Flag Day in Newnan was received from Mayor Keith Brady. The chapter also provided a display including Flag Day information and flag etiquette literature and bookmarks for patrons at the Central Library, Newnan.