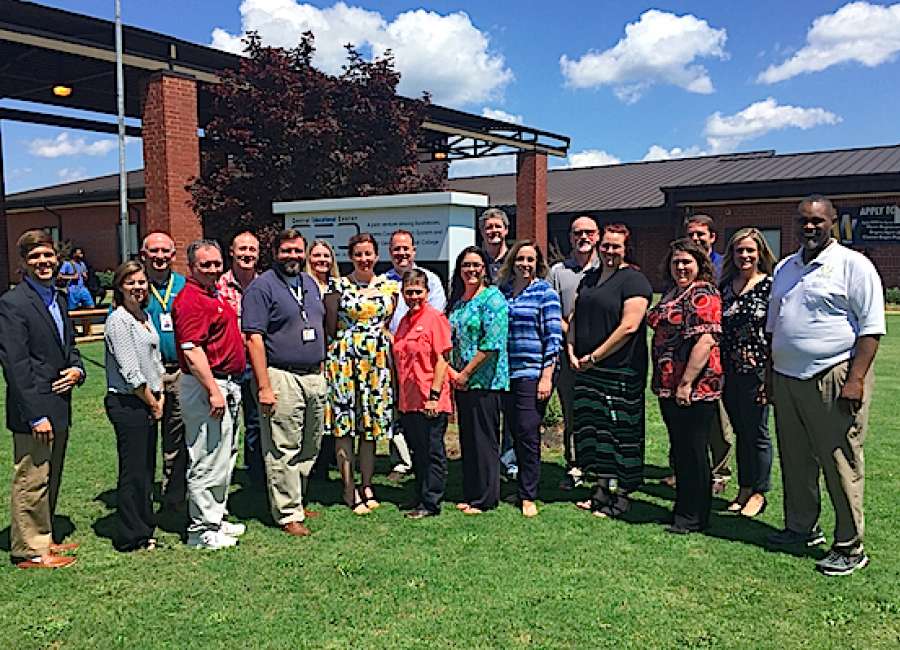 Ten local teachers had the opportunity to gain a better understanding of manufacturing jobs and skills as they participated in the third year of the Coweta Industrial Fellowship for Teachers (CIFT) program. 
This year's program boasted the largest pool of applicants in its short history, with 26 Coweta teachers hoping for a spot in the the externship, which puts educators to work in local manufacturing businesses so they can learn about the types of jobs available locally and the skills required.
 
"People generally have misperceptions about manufacturing – it's dark, dirty and only offers low-paying jobs," said Amanda Fields, Coweta County Development Authority's existing-industries manager and CIFT program director. "Those are simply myths when talking about today's manufacturers. They are highly advanced and require a workforce with varied technical skills – and pay very well for those skills.
 
"This program is a great way to show teachers who are with our future workforce each and every day that Coweta's strong manufacturing sector offers good, sustainable, and relevant careers," Fields added.
 
Teachers received hands-on experience working alongside employees at all levels of manufacturing at Cargill, EGO Products, Grenzebach, Kason Industries, Yamaha, and Yokogawa for three days. They have been encouraged to share their experiences with their students and incorporate what they learned in their classrooms.  
 
"For the third consecutive year, the manufacturing community in Coweta County has provided excellent opportunities for Coweta County School System teachers to gain knowledge and skills that translate into value-added (material) for Coweta County students," said Mark Whitlock, CEO of the Central Educational Center. "We are fortunate to live in a very unique community in which groups like the Coweta County Development Authority, the city of Newnan, the Coweta County School System, Central Educational Center, and a growing number of our world-class advanced manufacturers cooperate successfully to positively impact our students in elementary through high school grade levels." 
 
The teacher externship is a joint effort between the Newnan Development Authority, the Coweta County Development Authority, the Central Educational Center, and the Coweta County School System.
 
"This program is another example of our business community and our education system working together to help develop a pipeline of skilled talent while providing students a better understanding of opportunities available to them in manufacturing here in Coweta County," Fields said.