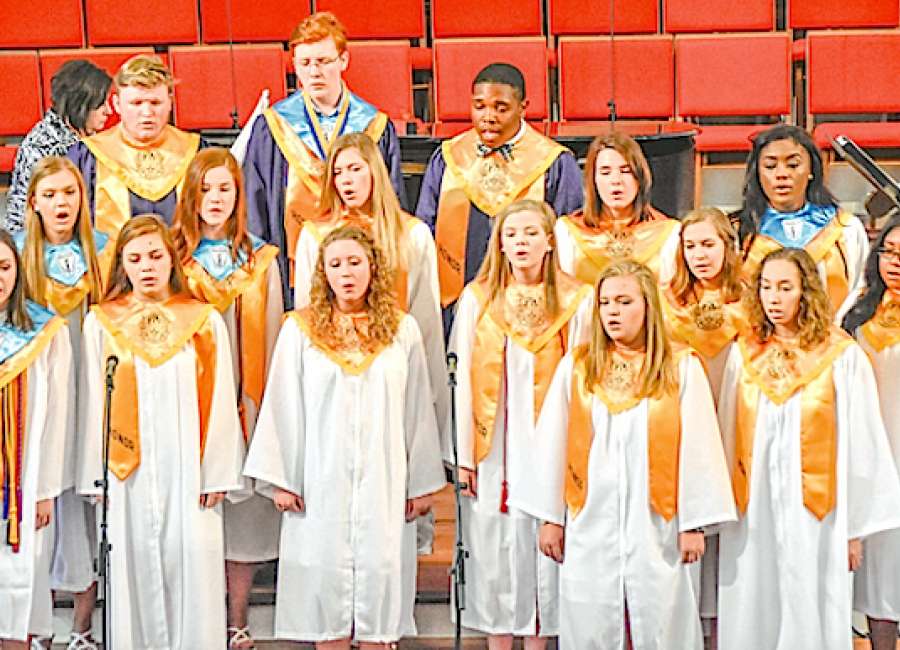 Local students have been finishing their high school and college training in recent weeks, and their churches have responded by recognizing them.
 
Providence Baptist Church on Summers-McKoy Road will be holding Graduate Sunday this coming Sunday, July 2. The service will start at 10 a.m.
 
Metria DeAnna Brittian, a 2017 magna cum laude graduate of Alabama State University in Montgomery, will be the speaker for Graduate Day at Providence. "A reception will follow in the fellowship hall," said church member Doris Powell.
 
Central Baptist Church in downtown Newnan held Graduate Recognition and Student Sunday on May 21. A breakfast for high school seniors, their families, and the entire youth department was held in the fellowship hall that morning.
 
Senior and youth group photos were made before the 10:55 a.m. service where seniors were recognized.
 
Powell Chapel United Methodist Church held its Graduate and Student Celebration on June 11. The guest speaker was Daryl Smith of the Fellowship of Christian Athletes, according to Tomeka Geter.
 
Allen-Lee Memorial United Methodist Church in Lone Oak honored graduates on two Sundays. Tori Bartlett, who has completed her dental hygiene studies and earned an associate's degree from West Georgia Technical College was recognized on May 21.
 
Newnan High School graduates Robin Bohannon and Amanda Foster were recognized on May 28. At both services at Allen-Lee, the graduates shared their plans for the future and received gifts from the church.
 
Baccalaureate services for local seniors were held May 21. Newnan High's service was at First Baptist Church in downtown Newnan. Crossroads Church hosted the East Coweta and Northgate services – East Coweta at the Highway 16 campus and Northgate at the Highway 154 campus.