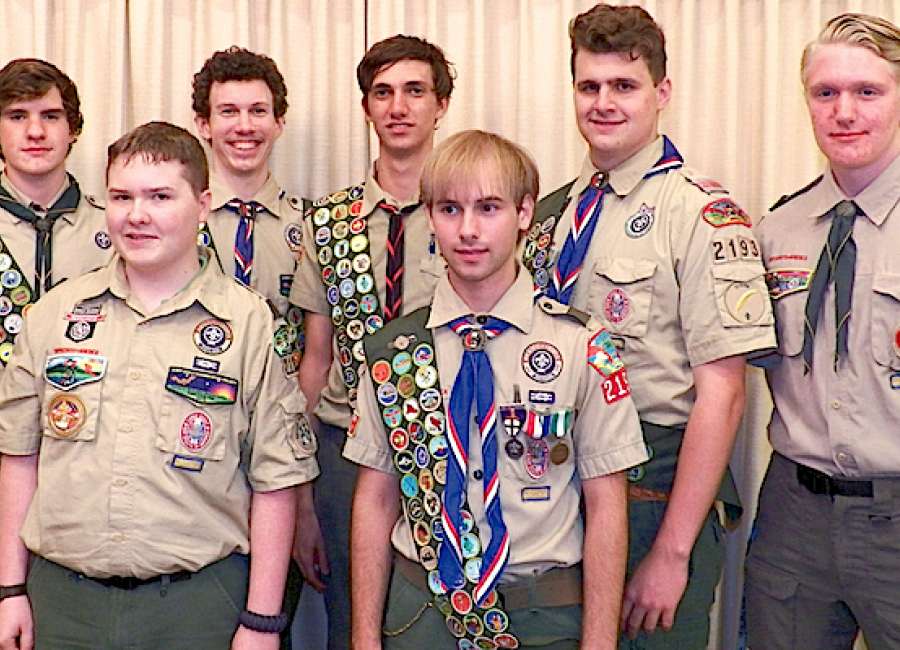 Boy Scouting is all about working together, and a group of seven scouts at Cokes Chapel United Methodist Church have received – and applied – that message.

"It all began almost 12 years ago," Cokes Chapel Scout leader Jim McCarthy said.
A group of grammar school boys – with the support from their parents – got involved with scouting by joining Cub Scout Pack 2293.
"Through the next few years of fun, learning, enjoying the outdoors and advancing through the Cub Scout ranks, these young Scouts would create a lasting fellowship in their Scout den," McCarthy said.
Together they crossed over from Cub Scouts into Boy Scouts. As Boy Scouts, the seven became known as the Phoenix Patrol.
"All seven together would earn the Arrow of Light Award, Cub Scouting's highest award in rank achievement as they moved into Boy Scouting program," McCarthy said. "Their love of scouting – and their brotherhood – continued to grow."
As a group, they looked at what scouting had to offer them. So last year, all seven earned the coveted rank of Eagle Scout.
The new Eagles are Derek Higginbotham, Robert Marcum, Sean McCarthy, Aaron Ponzio,    Aaron Strickland, Thomas Williams and Samuel Wright.