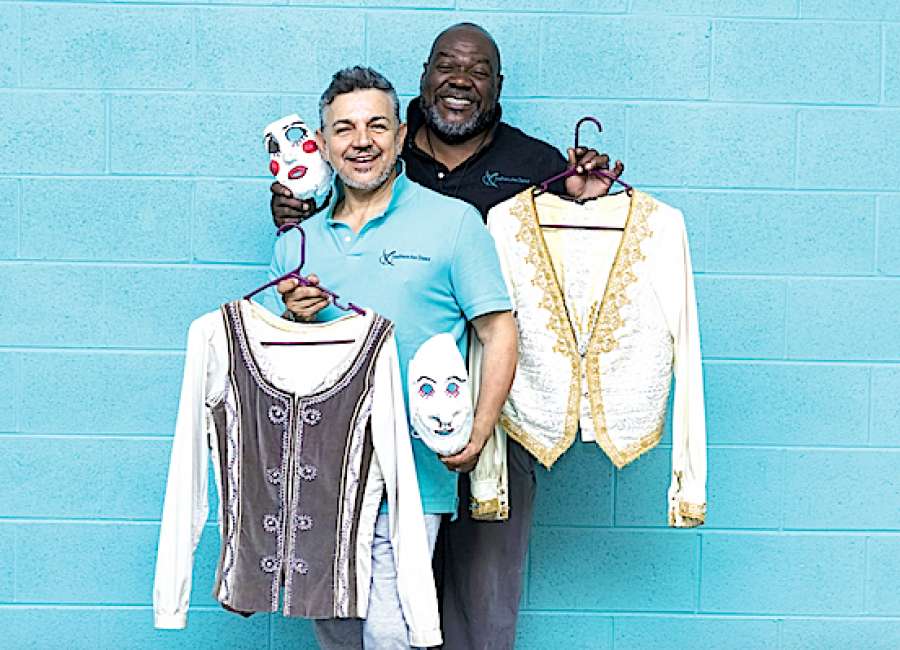 The Newnan-Coweta Historical Society (NCHS) serves all of Coweta and beyond, and offers a number of community programs that are both entertaining and rich with history. Next month the society will offer an antiques appraisal event, the first of its kind in Newnan.
The special event, inspired by the popular PBS program, "Antiques Roadshow," will be held  July 15 at the Historic Train Depot on East Broad Street in downtown Newnan. The event, "Trash or Treasure —  What's in your Attic" will will begin at 10 a.m. and will continue until 5 p.m. featuring appraisers and brief lectures on popular collection items. Appraisers and specialists will deliver the talks and offer background information while revealing the worth of entries submitted.
Local author and historical society Executive Director Jeff Bishop noted that the event will be an opportunity to learn about many items with ties to local history.
"Coweta County has a rich and multi-layered background with folks from all walks of life, many who come from families that have been in the area for multiple generations," Bishop said. "Inevitably there are items that have been passed down among the family lines to those who may not know the history or value of the items they now own."
The idea for the event originated with NCHS board member Ginny Lyles who became enthralled with the history of several items she recently discovered while sorting through boxes from her own childhood home. Lyles shared her findings with NCHS President Lisa Harwell and the idea to introduce the antiques event in Newnan was born.  
According to Lyles, no item is too big or small to be entered for appraisal during the event.
"As long as it can be brought to the Depot," Lyles explained. "No item is too expensive or too inconsequential."
Items can include collectibles such as art, dolls, jewelry, furniture, books, textiles, comics and toys;  family heirlooms; or eccentric pieces that are interesting and with no known family ties. Event coordinators are currently accepting items for review and appraisal. The deadline for submitting an entry is July 1.
Having an item appraised requires the purchase of a $25 ticket.
One ticket must be purchased per item submitted for "Trash or Treasure." There is no limit to the number of items that may be submitted. Tickets can be purchased online via the NCHS webpage at http://newnancowetahistoricalsociety.org/  the event Facebook page, www.facebook.com/events/1957553384479610/permalink/1964089137159368/, or at www.evenbrite.com
Once a ticket has been purchased and an entry submitted, an information form will be sent to the entrant for completion. The form must include a photo and description of the item as well as any information known about the piece. The items themselves will then be brought to the Historic Train Depot, located at 60 East Broad Street in Newnan on the day of the event where the value of each submitted item will be revealed.
According to Lyles, "the event is for everyone's participation and enjoyment," even if items are determined to hold only sentimental value.
"Cowetans have items that are meaningful, but may not have a high value," Lyles said. "Or, items may have significant value but not much meaning."
Those who wish to enjoy the event without submitting an item for appraisal can purchase $5 observer tickets. Observers are welcomed to attend the antiques appraisal event, view the items to be appraised, listen to lecture sessions and network with specialists and collectors. Observer tickets may be purchased at the door the day of the event, as well as online.
All proceeds from "Trash or Treasure" will go toward NCHS-sponsored programs held at the McRitchie-Hollis Museum, the Historic Train Depot and at the Male Academy Museum throughout the year.
Food vendors will also be available at the event offering lunch and refreshments.
For more information regarding this event and other NCHS programming, visit the historical society website, Facebook page, or call 770-251-0207.