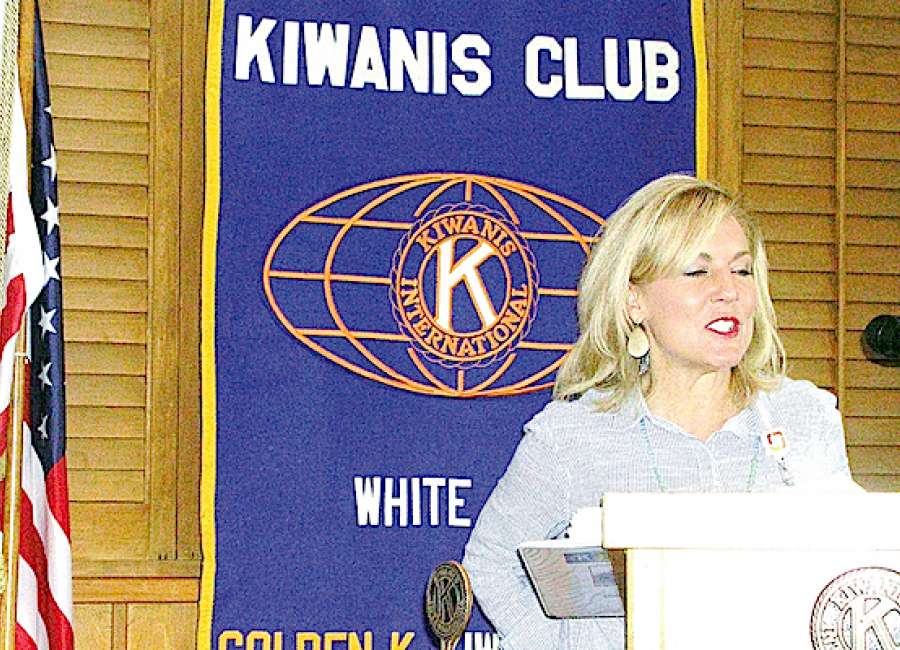 – By MADELINE SCHINDLER, madeline@newnan.com
 
Colleen Alrutz was recently recognized at a meeting of the White Oak Golden K Kiwanis Club in Newnan for her work with Piedmont Healthcare in Newnan. 
 
Alrutz has served as manager of the Piedmont Newnan Fitness Center for 11 years. The center is a full fitness facility open to the community which offers cardiovascular equipment, strength training equipment, as well as personal trainers and group exercise classes. 
 
Prior to managing the facility, Alrutz owned and operated My Pilates Studio and has more than 30 years in the world of health and wellness including teaching fitness classes and offering advice on living a healthy lifestyle. 
 
In business, Alrutz also has several years of experience in management, including banking and retail venues.