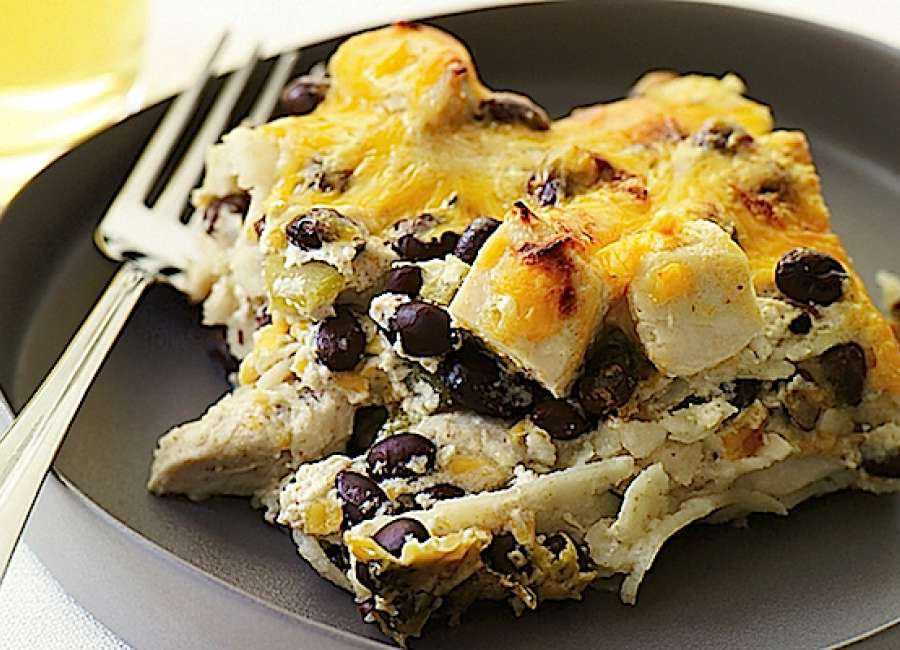 "Cooking with Unity" features the Unity Elementary bulldog mascot in a chef's hat on the cover.

Inside are approximately 70 pages of small-town recipes, cooking tips and student art. The cookbook is a project of the Unity Elementary School Parent-Teacher Organization. Copies initially sold for $10, but have been discounted to $5 each.
PTO member Jessica Braswell said the fundraiser cookbook came up as an idea from discussions among PTO members. "We thought it would be something nice the children would enjoy," she said.
Children, faculty and PTO members collected recipes for the book. Students also used their creativity to design artwork for each divider page.
Work on the cookbook began in December and moved at a rapid pace. "We got them in January," Braswell said.
Copies of "Cooking with Unity" are available from the school office in Luthersville or by calling Braswell at 706-350-0644.
Among the delectable recipes in the cookbook are:
Mom's Mac and Cheese – Dana Brown
1 12-oz box macaroni
1/4 cup chopped onion
1/4 stick butter
1/3 cup all-purpose flour
salt and pepper to taste
1  3/4 cup milk
2 cups grated sharp cheddar cheese
Cook macaroni as directed on box. Place butter and onions in saucepan and cook until onions are tender. Add flour, mixture will be thick. Add salt, pepper, and milk. Cook over low heat until thick. Add cheese and stir until cheese is melted. When noodles are done, drain and add to cheese sauce. Serve hot.
Layered Mexican Chicken – Shirley Brooke
2 pounds of uncooked boneless, skinless chicken breast
30 oz. black beans rinsed and drained
3 cups of sour cream
2 cups of shredded Mexican-style cheese blend
8 oz. chopped green chilies
1/2 teaspoon black pepper
12 medium corn tortillas cut into 2-inch strips
1 cup salsa
Preheat oven to 350 degrees. Coat a 13x9 pan with nonstick cooking spray. Place chicken in sauce pan and fill with enough cold water to cover chicken. Bring to a boil, simmer until done, about 10 minutes, drain. When cool enough to handle, cut into 1-inch pieces. Transfer to a bowl and add beans, sour cream, chilies, pepper, and 1 cup of cheese. Mix well and set aside. Arrange half the tortillas with half of the chicken mixture. Layer remaining tortillas, add remaining chicken mixture. Sprinkle with remaining cheese. Bake until filling is bubbly and cheese is melted, about 30 minutes. Let stand for five minutes before slicing into 12 pieces. Serve with salsa on the side.
Hershey Pie – Jessica Braswell
6 big Hershey bars
1-12 oz. tub of Cool Whip
1-8 inch chocolate graham cracker pie crust
Crumble bars into a bowl. Place chocolate in microwave for 1 minute. Stir. Microwave until completely melted. Let cool, but do not let harden. Pour chocolate into Cool Whip and fold. Pour mixture into crust. Freeze for 8 hours.
Key Lime Cake – Aleisha Smith
1 box lemon cake mix
1 1/3 cup vegetable oil
4 eggs
1 3-oz. package lime jello
3/4 cup orange juice
1/2 cup butter
1 8-ounce package cream cheese
3 tablespoons fresh lime juice
4 cups confectioner's sugar
Combine cake mix, gelatin mix, oil, eggs, and orange juice. Pour into three 8-inch cake pans. Bake at 350 degrees until done. Let cakes cool. For frosting: beat butter and cream cheese until fluffy, add lime juice and confectioner's sugar. Mix well. Spread icing on cake and then put in the refrigerator overnight. Enjoy!