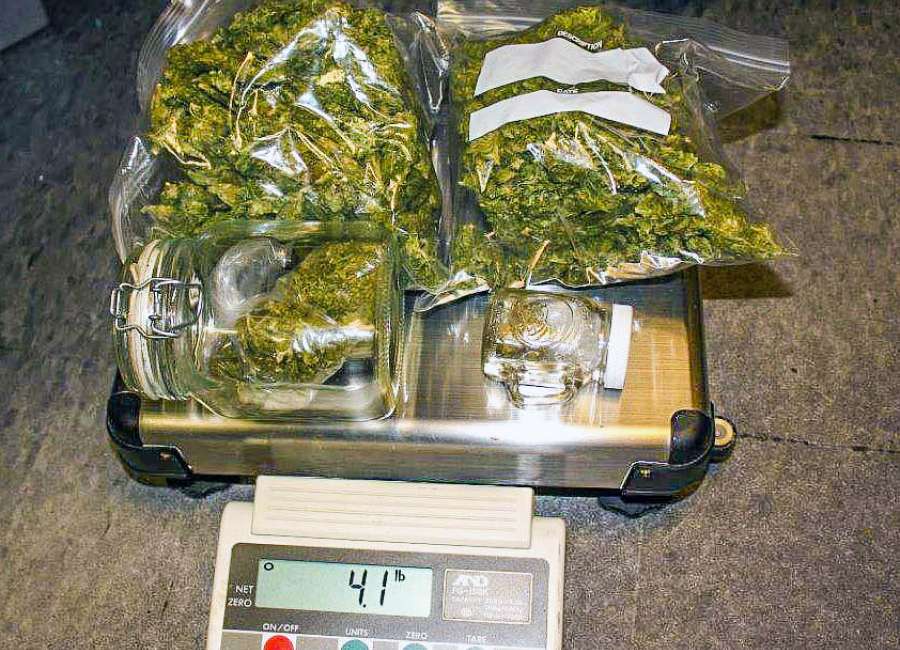 Speeding through Coweta County with drugs in your car isn't the best bet for getting home on time.
Traffic stops for speeding resulted in the seizure of more than five pounds of marijuana along the interstate last week.
On Wednesday afternoon, Sgt. Mark Storey with the Coweta County Sheriff's Office was running radar near mile marker 52 when he clocked a Kia Rio traveling 93 mph in a 70 mph zone.
After pulling the vehicle over, Storey said he found the passenger of the car slumped over, holding her stomach while the driver admitted he wasn't supposed to be driving, but said he was attempting to get her home.
While talking to the couple, Storey said he noticed a heavy smell of raw marijuana coming from the interior of the vehicle.
Storey ran the ID of the driver, identified as Damon Jermaine Biggers, which allegedly came back suspended with an active warrant out of Douglasville.
Once backup deputies arrived, Storey asked for consent to search the car, which allegedly came back as a rental, registered to a person who was not present.
The passenger, Sarah Nicole Thomas, told deputies she did not give consent to a search of the car, but based upon the odor coming from the vehicle, consent was not necessary, Storey said.
During a search of the vehicle, a backpack was found in the trunk of the car, which allegedly contained four pounds of marijuana.
Biggers, 33, and Thomas, 30, of Columbus, Ga., were charged with possession with intent to distribute and were taken to the Coweta County Jail where they were later released on $20,000 bail.
On Monday, May 9, an Atlanta woman was charged with marijuana possession with intent to distribute after allegedly speeding through a construction zone on I-85.
Sgt. Jeff Bugg was working in the construction zone near mile marker 45 when he noticed a car approaching at a high rate of speed. After running radar, the driver was allegedly going 72 mph in a 60 mph zone.
After pulling the car over and speaking with the drive, Bugg immediately smelled the odor of marijuana coming from the car. The driver, identified as Crystal Ashlee Archie, told Bugg she had a small amount in the backseat of the car.
A small amount of marijuana was found in a glass jar, according to the report. Bugg then continued the search into the trunk of the car, where he uncovered 11 more glass jars filled with marijuana.
Archie took responsibility for the marijuana and the passengers were released so they could take possession of the car and Archie's 17-month-old son in the backseat. She was later released on $20,000 bail.
****
Clay Neely: clay@newnan.com, @clayneely