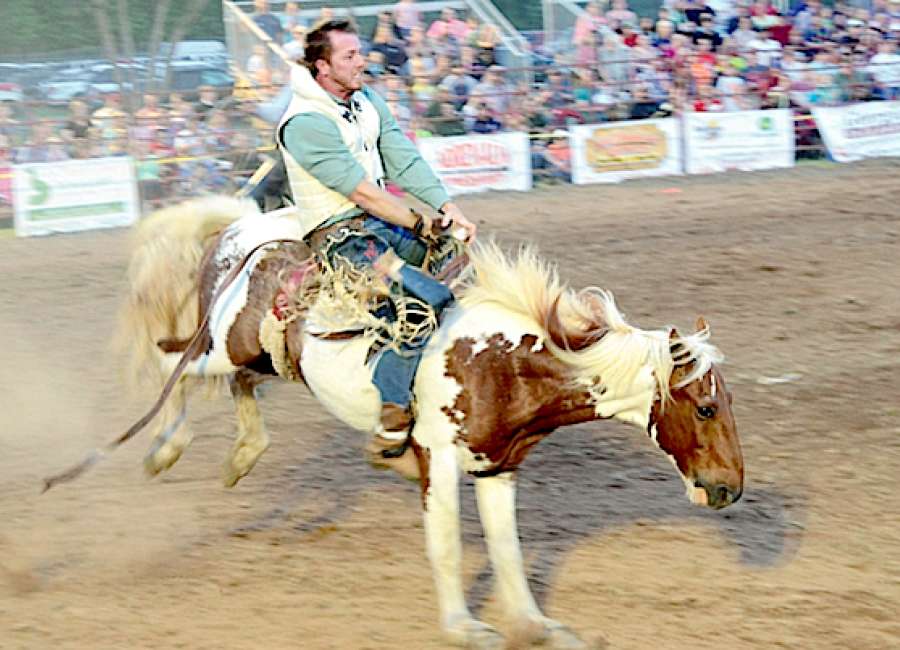 A local competitor grasps the reins of a bucking bronco during a popular event at the Coweta County Cattlemen's Association Rodeo in 2016. 
Tickets are available for the upcoming Newnan rodeo taking place Friday and Saturday. 
The event features a number of food and treat vendors and local sponsored merchandise, in addition to bull riding, bronco riding, barrel racing, steer wrestling, several roping competitions and the traditional clown-led entertainment. 
It will be held at the Coweta County Fairgrounds at 275 Pine Road. Gates will open to guests at 6 p.m. Friday and Saturday with opening ceremonies beginning at 8 p.m. 
Tickets are available at the Newnan Peachtree Chrysler Dodge Jeep Ram dealership, or can be purchased at the gate and online at www.shop.cowetacattlemens.com