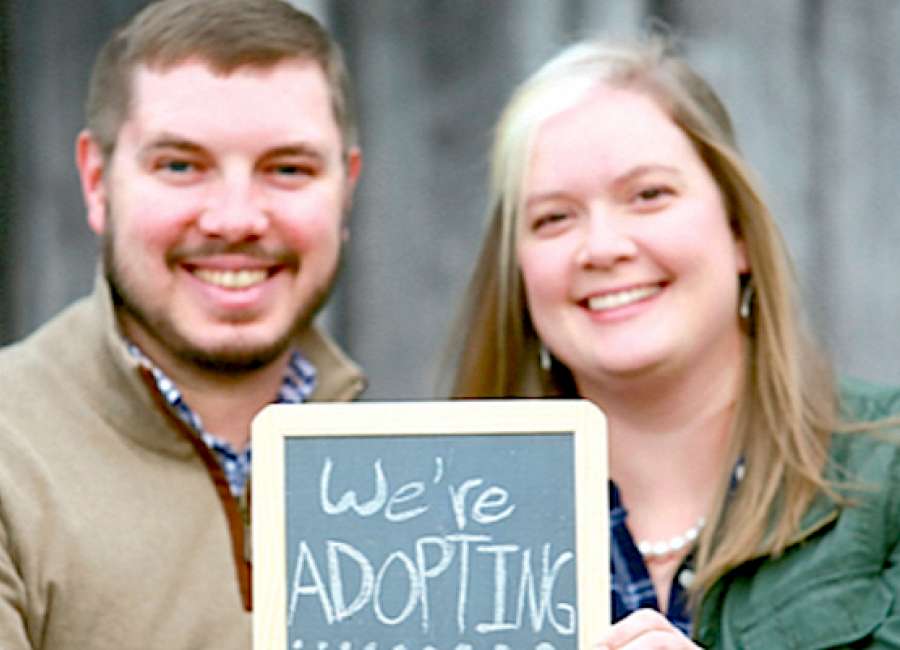 The Newnan-based nonprofit, RACE for the Orphans, expects more than 600 pre-registered participants in what will be the organization's fifth annual event, scheduled to take place at the Coweta County Fairgrounds May 6.

The fundraiser continues to grow in popularity with supporters, up from 200 in the first year. Online registration for the 2017 RACE for the Orphans is available through Thursday at 11:59 p.m. at www.racefortheorphans.org
A printed registration form can also be found on the website and can be used to sign up at Dragonfly Running Company on Friday from 11 a.m.-7 p.m. or on the morning of the event.
Fundraising for Raising Awareness, Compassion and Education benefits local families in the process of adopting children both domestically and internationally. The nonprofit serves to educate families on the sometimes difficult and time-consuming process of adoption in addition to raising money to help in the often costly process.
"It is a true passion of mine to help these families," founder Kelly Preston said of the three local families who have been selected as grant recipients of the 2017 event.
Each family, according to Preston, was carefully chosen and, as with any adoption, each has a chapter of hope – one that is certain to be only the beginning of their stories.
The Parker Family currently resides in nearby Villa Rica. The couple, Anthony and Brittany, have been married for eight years and have three biological children, ages 7, 5, and 3. The Parkers have always hoped to add to their family through adoption and after researching possibilities, decided on an international adoption of a baby girl in China.
Anthony and Brittany first saw their daughter's face in January and are currently being reviewed by China's adoption system and awaiting approval. The now 1-year-old girl was born with spina bifida and a tethered spinal cord. She was placed in an orphanage as an infant and was gravely ill. The Parkers hope that a grant from RACE for the Orphans will allow their family the means to finalize the adoption and bring their daughter home.
Trey and Crystal Pate of Newnan knew their family would be created through adoption, something Crystal had hoped for even before meeting her husband who was diagnosed with tuberous sclerosis as a child and was discouraged from having biological children due to the genetic disposition toward the disease.
Just after their three-year wedding anniversary, a requirement for the adoption process, the couple was accepted into the domestic adoption program of Lifeline Children's Services. Currently, the Pates have begun the "matchmaking" process and are listed as a potential adoptive home to birth mothers choosing adoption. RACE for the Orphans will assist the couple in this process.     
The third family to be named as grant recipients are the Wernersbachs of Fairburn. The couple will celebrate 10 years of marriage later this month and have three biological children, ages 10, 8 and 4. The couple had planned to continue to grow their family and suffered several miscarriages before turning to adoption.
The Wernersbachs took on loans and additional work in order to pay for an international adoption. The family welcomed 3-year-old son, Robbie, from China April 8. RACE for the Orphans will assist the Wernersbach family in the repayment of loans and allow them more time to spend at home with their newest addition.
Runners, joggers, walkers and parents with strollers are welcome to participate in the day's events, which will begin at 8:15 a.m. with a ¼-mile Tot Trot, followed by a 1-mile Fun Run at 8:30 a.m. The USATF-certified 5K race is a Peachtree Road Race qualifier and will begin at 9 a.m.
Participants may register for each race individually, or may register for an event donation without race participation. Costs for individual races are as follows: Tot Trot, $15; 1-mile Fun Run, $25; and 5K, $30.
Awards and prizes will be presented following the final 5K race. Ribbons will be given to all participants age 12 and under for the Tot Trot and Fun Run and the top male and female runners will receive medals. A cash prize will be presented to the top male and female runner in the 5K race. In addition, the top three overall male and female winners will receive medals, and the top three male and female runners in each age group will also receive medals. The top three participating schools in the 5K race will receive gift cards from a sporting goods retailer.
For more information regarding donations, sponsorship, registration or RACE for orphans details, visit the nonprofit online at www.racefortheorphans.org