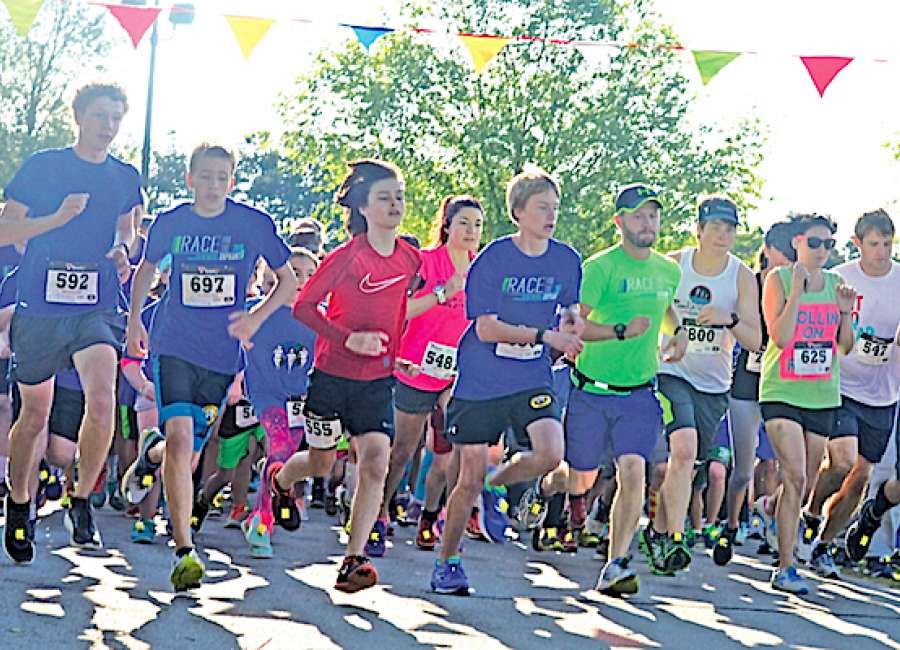 Local nonprofit RACE for the orphans celebrated its fifth annual race event Saturday with a total of 717 registered participants. 
In addition, founder Kelly Preston reported more than 100 "phantom runners," those who purchased T-shirts and made donations to the event but did not participate in the 5K or other runs. More than 70 volunteers were present.
"The weather was perfect. The sponsors had a blast, and the three grant recipient families were blown away by the encouragement," Preston said, following the event. "Several former grant recipient families were there, too. It was an awesome day and we give God all the glory."
Preston noted that the RACE (Raising Awareness, Compassion and Education) for the Orphans event included 200 more registered participants for the 2017 event held May 6, than was reported for last year's race. The organization, established in 2012, holds the fundraiser each year to benefit Coweta County families hoping to adopt a child, either domestically or internationally.