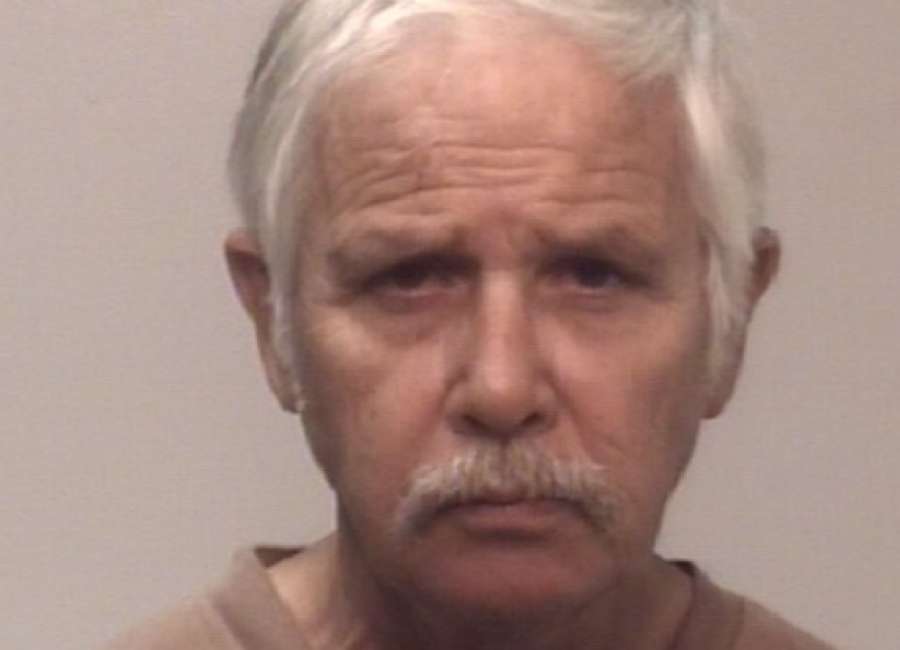 A Newnan man currently serving a federal sentence for child pornography will now serve an additional 19 years in prison alongside his existing sentence.
Emmett Winston Smith, 68, was sentenced 30 years to serve 19 by Judge Emory Palmer during a bench trial in Coweta County Superior Court. The new sentence will run concurrent with his federal sentence.
Smith was found guilty on seven counts of sexual exploitation of children and two counts of identity fraud Thursday afternoon.
The state alleged Smith, a former member of First Baptist Church who worked in the youth department, used images of children taken from their parents' Facebook pages and used them to assume their identities where he went online to meet other pedophiles or people looking for child pornography in chat rooms.
In October 2015, Smith was sentenced to five years in federal prison followed by 15 years of "supervised release" after pleading guilty to possessing child pornography.
Following his plea in federal court, members from the Coweta County District Attorney's Office requested a copy of his file and then made the decision to prosecute Smith on the state level, including the new charges of identity fraud.
The state's ability to pursue additional charges following Smith's federal sentence is based the "dual sovereignty" doctrine, a precedent that has allowed both governments to prosecute someone if the alleged misconduct falls under their jurisdiction.
After receiving several tips of illicit online activity being conducted by Smith, Lt. Jason Fetner with the Coweta County Sheriff's Office began his investigation in January 2015.
Fetner was later joined by Special Agent Eric Green with Homeland Security Investigations after Canadian authorities in British Columbia were able to confirm that a suspect charged with possession and distribution of child pornography admitted he had traded with Smith.
Azi Golshan, attorney for Smith, argued the state couldn't effectively prove the charge of distribution of child pornography – stating her client was found guilty of possession, but the federal charge of distribution was dismissed by the federal prosecution.
"This charge of intent to distribute is the only way the state can squeeze this into a state prosecution, just because they want squeak more prison time out of a 68-year-old man," Golshan told the court.  
Palmer ultimately decided the state had effectively proven Smith possessed images of child pornography with the intent to distribute.
"There was direct evidence he had at least transferred those images to Picasaweb (a photo hosting and organization tool built by Google), and there has been testimony about his methods of going online and exchanging these images," Palmer said.
Palmer also found Smith guilty of identity fraud based up his use of images to obtain child pornography.
"It's not the usual type of identity fraud, but clearly there was a fictitious identity used with the intent to commit a crime," he said. "The evidence of using the pictures of other girls is disturbing."
Following Palmer's ruling, several parents whose children's images were used by Smith spoke to the court, detailing their own personal fallouts from the scandal.
All three parents cited feeling betrayed by Smith – a man who was a fixture among those at First Baptist Church and was often referred to as "The Candyman" – a nickname derived from his enthusiasm for giving treats to the many children of the church.
One parent recounted the pain of having to explain such a lurid story to their child when they wondered why Smith was no longer at the church.
"We had to warn our children to run from someone they had previously trusted," said one parent. "Having to explain things of this nature to such little hearts – they've all lost a piece of innocence which can never be recovered."
Assistant District Attorney Robert Mooradian said he was pleased with the outcome and grateful for the work done by Fetner and Special Agent Eric Green with Homeland Security Investigations Dept of Homeland Security.
"This type of behavior is disturbing and because there were local victims, we especially felt the need to send a message that it won't be tolerated and to seek lengthier punishment to protect our community," Mooradian said.  
"Our office manages a large caseload. It's not as though we are looking for extra cases to work on, but we felt the crimes committed here were so serious and important to our community, it was worth it to pursue a local prosecution in addition to the federal level."
****
Clay Neely: clay@newnan.com, @clayneely