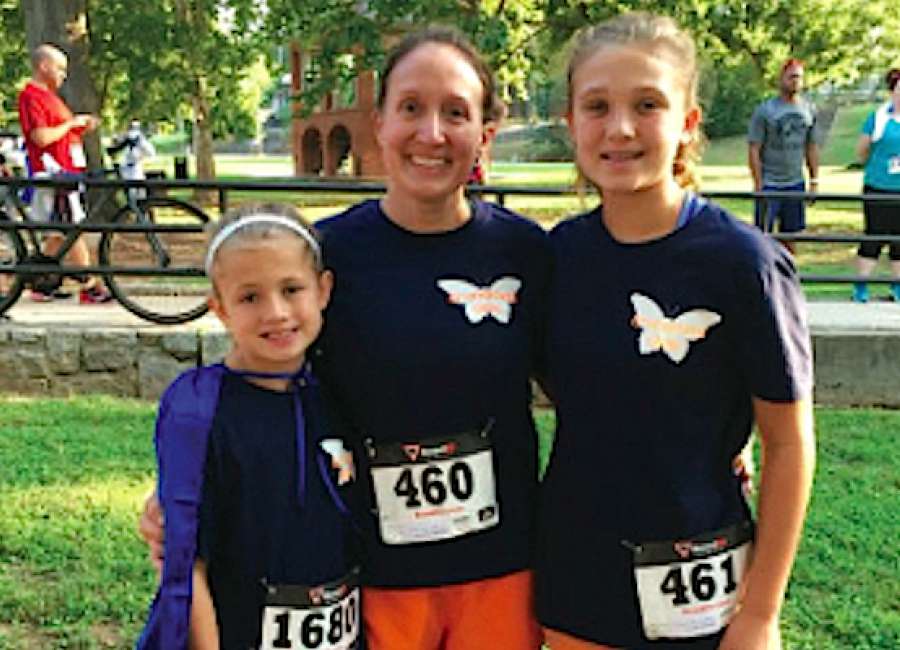 After losing a loved one to lung cancer, one Sharpsburg family is raising awareness about an important event in Atlanta.

The eighth annual Lung Cancer 1-Mile Walk, organized by Free to Breathe, will take place Sunday beginning at 9 a.m. at Piedmont Park in Atlanta. Local resident Christina Reifschneider said she walks for her mother-in-law who lost her battle with lung cancer a little over four years ago.
This will be Reifschneider's third year participating in the Atlanta walk, along with her four granddaughters, in a team dubbed, "Grandma's Girls."
"One thing that has been surprising (since losing my mother-in-law) is how little effort and momentum surrounds lung cancer awareness and research," Reifschneider explained. "There are thousands who walk to support other forms of cancer, yet lung cancer is one of the most deadly."
Reifschneider said her work began as an effort to not only bring about public awareness, but to help her daughters and nieces understand and accept the loss of their grandmother. She said the annual walk has become a positive tradition for the girls, whose ages range from 10-15.
"The walk is a way for them to share their story," Reifschneider said. "It allows them to talk about their grandmother and feel connected to her."
The Sharpsburg resident originally began her efforts to bring awareness to the disease while living in North Carolina, where her family is originally from. Reifschneider said her mother-in-law was diagnosed with lung cancer after the disease had already progressed to stage four, a common occurrence.
According to the American Cancer Society, only 15 percent of lung cancers are discovered when the possibility of cure is the greatest. It is for this reason, Reifschneider explained, that she became involved in the cause.
"There are few symptoms, so many people aren't diagnosed until it is too late," Reifschneider said. "And I have learned that it doesn't always have to do with smoking – if you have lungs, you can get lung cancer."
According to the Lung Cancer Alliance, nearly 60 percent of newly diagnosed lung cancer patients either stopped smoking many years before diagnosis, or never smoked.
The American Cancer Society reports that, as of today, the only proven methods for finding lung cancer early are low-dose CT scans. The screening is safe, effective and available for those who meet guidelines.
"Grandma's Girls" have raised more than $2,000 each of the last two years for the Free to Breathe Walk, offering a donations-only lemonade stand each spring and sharing their story with friends and neighbors.
"Honoring their grandmother and participating in this event makes them very proud, and I'm proud of them," Reifschneider added.
Registration for the Atlanta Free to Breathe Walk is still available online until midnight tonight, or on event day beginning at 7:30 a.m. Online registration is $25 per individual for adults and $15 for youths age 12 and under. On event day, registration fees are $30 for adults and $20 for youth participants. For more information on the Atlanta Free to Breathe Walk or about the organization, visit online at www.freetobreathe.org