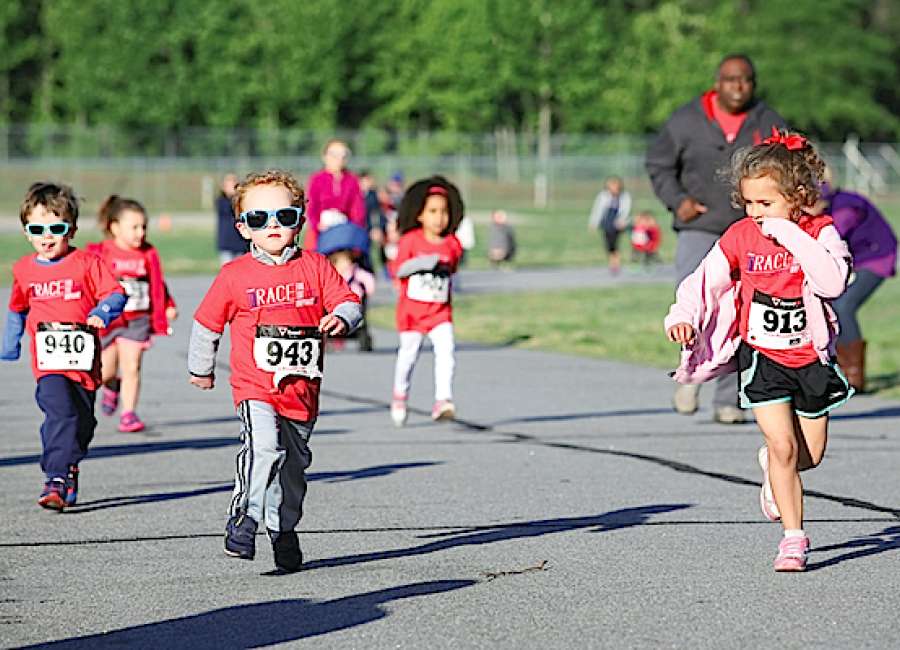 Local nonprofit RACE for the Orphans celebrated its annual race May 6, and founder Kelly Preston announced that more than 700 registered runners and walkers participated in the event. In addition, Preston noted there were more than 100 "phantom runners." Phantom runners are those who purchased T-shirts and made donations to the event but did not participate in the 5K or other runs.  
"Our participation increased by 25 percent from 2016," Preston said. "And, corporate sponsorship funds for RACE for the Orphans have increased by 50 percent."
The organization, established in 2012, holds the fundraiser each year to benefit Coweta County families hoping to adopt a child, either domestically or internationally.
This year, funds from the event exceeded a total of $33,000 and will be given to three families to help offset adoption costs. 
"This is our biggest grant thus far," Preston said, adding that it is a true passion of her family to be able to help those families selected this year and in previous years. 
Recipients include the Parker family from Villa Rica, who have three biological children and are planning to add to their family through the adoption of a girl from China. Trey and Crystal Pate of Newnan are also recipients of the funds raised from the RACE for the Orphans event. The couple plans to add to their current family of two by adopting domestically. 
The third family to be named as grant recipients are the Wernersbachs of Fairburn. The couple recently celebrated 10 years of marriage and have three biological children. The Wernersbachs took on loans and additional work in order to pay for the international adoption of their son from China. RACE for the Orphans will assist the family in the repayment of loans.
Award winners of the 2017 RACE for the 5K participants include Overall Male First Place winner Yuri Force with a time of 16:52 and Overall Female First Place winner Tiffany Bellucci with a run time of 20:32. Hans Troyer (17:24) was awarded second place of the male runners and Braden Ray (17:32) was awarded third place. Miya Dean (21:44) placed second of the female runners and Katelyn Brock (22:48) placed third. 
For more information regarding donations, sponsorship, registration or RACE for Orphans details, visit the nonprofit online at www.racefortheorphans.org