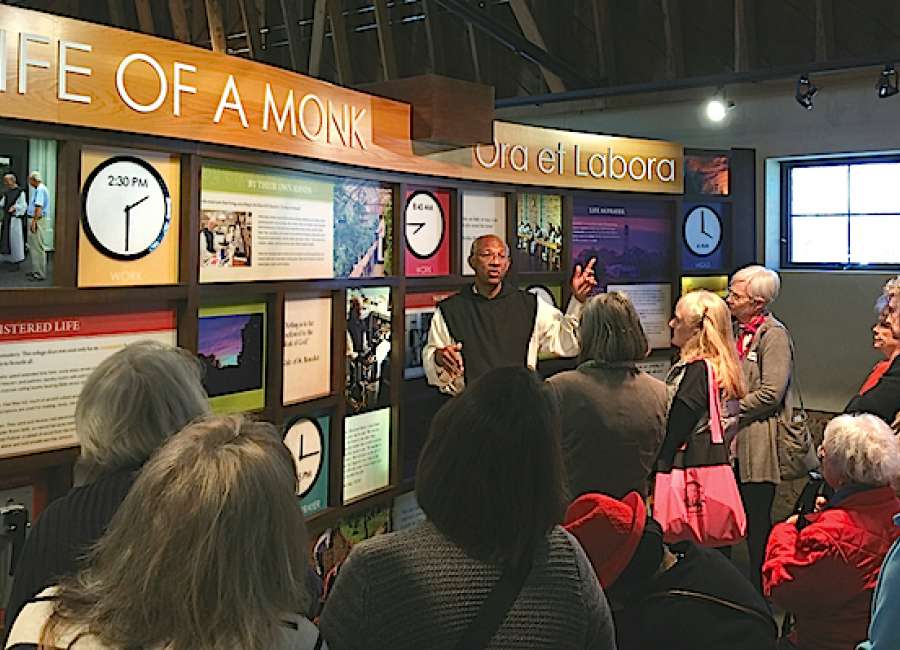 The Kiwanis Club of Coweta County recently visited the Monastery of the Holy Spirit in Conyers.

The monastery was organized in 1944 by a group of 21 Trappist monks who left Gethsemani Abbey in Kentucky. Currently there are 35 monks at Holy Spirit, from young adults to one monk who is 75 years old.
Susan Brantley said about 40 Kiwanians toured the Monastic Heritage Center, the Abbey, Bonsai Gardens, the Abbey Store and Bakery and the Abbey Garden Center. "Members were invited to attend the midday prayer in the beautiful Gothic-style cathedral," Brantley said.
Monasticism has ancient roots and has flowered in many religious traditions. Monks take vows of poverty, chastity and obedience. The first Christian monastery was established in Egypt in 346.