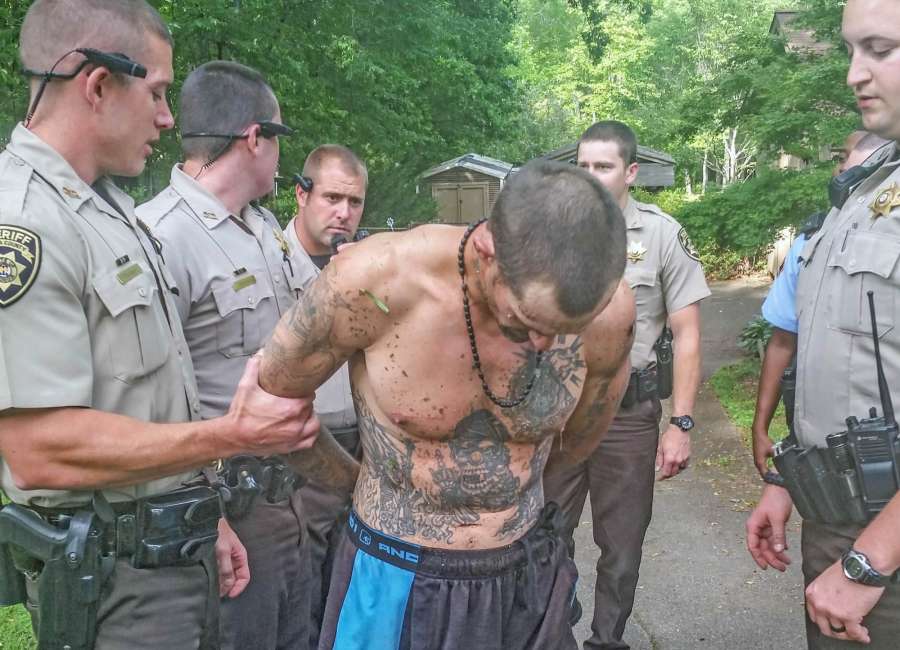 This article has been updated to correct the terms of Peterson's release from jail. 
A Newnan man faces multiple charges after leading authorities on a high-speed pursuit that ended in a crash.

Joshua Alan Peterson, 39, is charged with DUI, attempting to elude police, passing in a no-passing zone, and having limited driving permit conditions. 
The incident began just before 5 p.m. Wednesday after police in Whitesburg received a lookout for a man driving erratically, according to Investigator Taylor Helton with the Coweta County Sheriff's Office. 
When police spotted the car being driven by Peterson, a traffic stop was conducted. After authorities discovered Peterson had a limited driving permit, he allegedly drove away and lead police on a high-speed pursuit from Whitesburg into Coweta County.
During the pursuit, Peterson lost control of his vehicle and crashed into a power pole in front of Liberty Baptist Church on Macedonia Road. He then fled from the car on foot and ran almost 300 yards before being apprehended by Deputy Trent Hastings, according to Helton. 
Peterson was taken into custody and transported to the Coweta County Jail. In a first appearance hearing Thursday afternoon, Magistrate Judge Robert Stokely ordered that Peterson be released because the arresting officer failed to state any probable cause on the arrest warrants. A probable cause hearing for Peterson will be held May 9 at 8:30. 
****
Clay Neely: clay@newnan.com, @clayneely