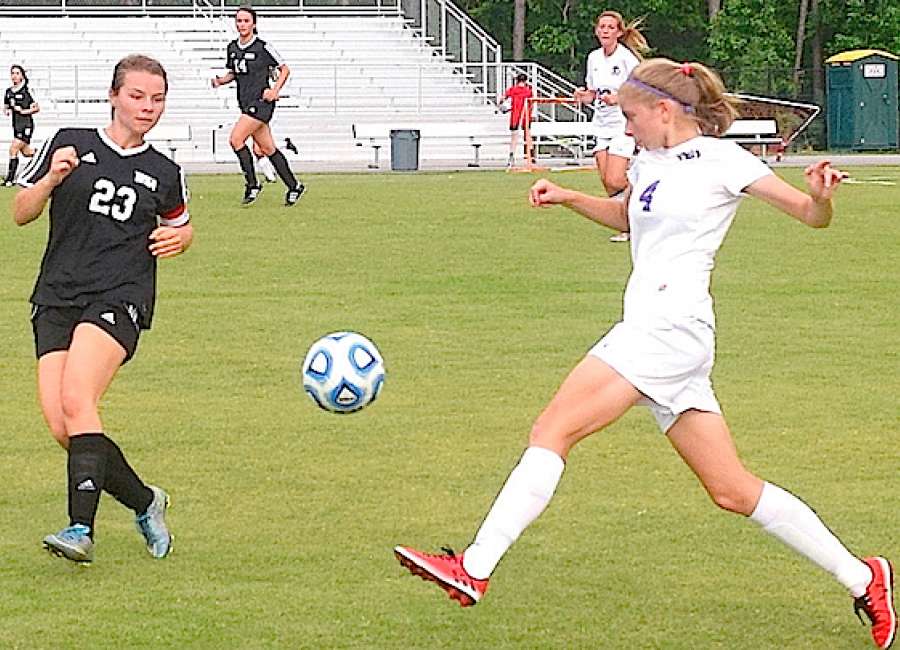 The Heritage boys and Trinity girls soccer teams are just two victories away from bringing home GISA state titles.
Both teams play in the Final Four Friday in Macon after a couple of dramatic wins. Heritage beat Gatewood 1-0 in the quarterfinals, while the Trinity girls defeated Westminster 3-2 in quarterfinal action.
The Hawks continue their quest for a state championship against Frederica  at 11 a.m. on Friday, while the the Lady Lions take on First Presbyterian Christian Academy at 1 p.m.
The 11 a.m. starting time is to help accommodate Frederica, which has graduation Friday night at 6 p.m. back on Saint Simons' Island.
Neither Heritage or Frederica has given up a goal during the playoffs. Frederica beat Loganville 9-0 and Augusta Prep 3-0.
In addition to its 1-0 victory last week against Gatewood, the Hawks beat First Presbyterian 3-0 to open the playoffs.
In the girls bracket, Trinity opened with a 3-0 victory over Robert Toombs before securing its one-point win over Westminster.
First Presbyterian beat Heritage 1-0 and Monsignor Donovan 3-0. First Presbyterian is 22-0 with 15 shutouts.
Trinity and First Presbyterian faced each other earlier this season in regular-season tournament with the Highlanders winning 6-4.
The winner of the Heritage-Frederica match will play for the state title Saturday against the winner of the Westminster-Holy Spirit contest at 6:30.
In the other half of the girls final four bracket, Augusta Prep takes on Deerfield Windsor. The girls championship is set for 4 p.m. on Saturday.