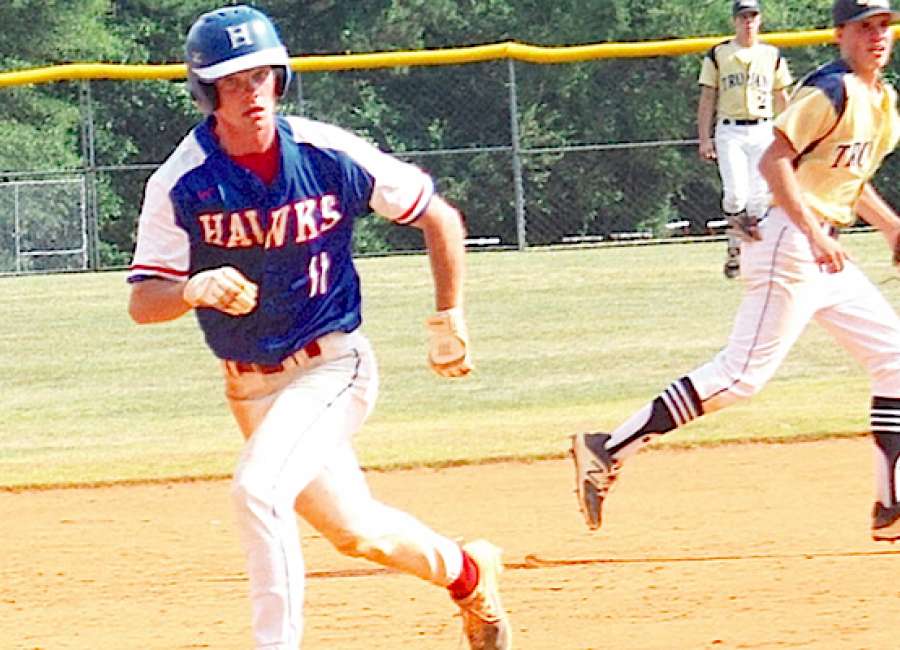 The John Milledge Academy Trojans baseball team scored 10 runs in the sixth inning to turn a close game into a 14-2 blowout of The Heritage School Hawks Thursday afternoon in Game 1 of the GISA Class AAA state semifinals at Heritage.
John Milledge leads the best-of-three series 1-0 with Game 2 set for 1:30 p.m. Saturday. If Heritage wins Game 2, the third and deciding game will be 30 minutes after Game 2 ends. The winner of this Final Four series will advance to the GISA state championship series next week.
The Hawks made several mistakes in the field and couldn't get the key hits at the plate Thursday. The Trojans had themselves a day, hitting the ball hard in the gaps off Hawks starting pitcher Jacob Bryant, and Trevor Evans did a great job on the mound for JM. Heritage didn't get its first hit until the fourth inning – finishing with just four hits – while JM ended the day with 16 hits, eight in its explosive sixth inning.
Despite the Hawks' sloppy play, they were in the game through five innings. The Trojans scored off an error in the first inning and had RBI singles from Andrew and Jared Presswood in the second to claim a 3-0 lead. Heritage had a chance to cut the lead in the second inning, but Bryant was stranded on third base as Evans struck out the side to end the threat.
The Hawks dented the scoreboard in the fourth. Jake Smith reached third on a sacrifice by Bryant and he scored on a Kirby Arnall single to trim the JM lead to 3-1.
The Trojans scored off an error in the fifth inning to make it 4-1, but Heritage's Jake Barberio stole third and scored seconds later when the throw from Trojans catcher Dawson Huff sailed over third baseman Cole Wilson and into the outfield. Barberio's fifth-inning run made the score 4-2, and it looked like Heritage would finally seize the momentum in the game.
It didn't happen. Huff atoned for his throwing error with a three-run home run in the sixth for the 7-2 Trojans lead and three batters later, Jalen Beck blasted a three-run homer to put JM up 10-2. The Trojans scored four more times in the inning for the 14-2 margin.
New Trojans pitcher Colton Brewer held the Hawks scoreless in the bottom of the sixth, and the game was called due to the mercy rule.
Bryant pitched five innings for Heritage and was replaced on the mound by Cole Stephens and Jake Trammell. The Hawks didn't have many great moments Thursday, but they did turn a nice 6-2-5 double play in the fifth inning.