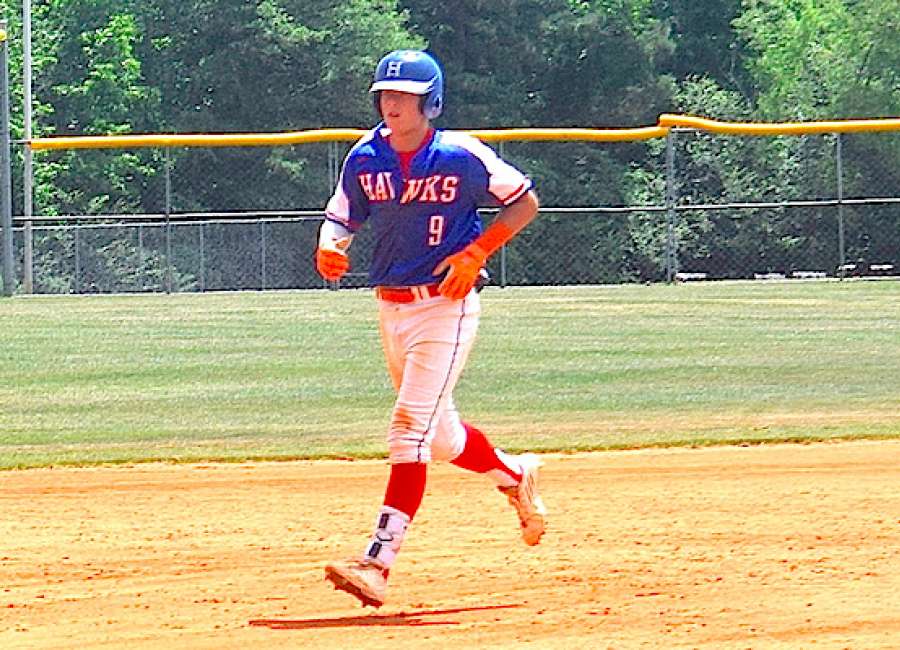 The Heritage Hawks baseball team showed true mettle Saturday afternoon, rallying from the brink of elimination to win their GISA Class AAA state quarterfinals doubleheader with the Tiftarea Academy Panthers 5-2 and 18-3 at home.
The Hawks — down 1-0 in the series after a 12-0 loss to Tiftarea on Thursday — benefitted from a solid pitching performance by senior Jacob Bryant and senior third baseman Jay Macke went 3 for 4 with a double and a solo home run to give Heritage the 5-2 win over Tiftarea in Game 2. In Game 3, Heritage raced to a 6-0 lead after five innings and routed the Panthers 18-3 to clinch a berth in the state Final Four for the second straight year.
The Hawks will now host the Frederica Academy-John Milledge winner May 19 at home in state semifinals action.
Heritage wasted no time in getting on the scoreboard in Game 2, plating a run in the top of the first inning for the 1-0 lead. The Hawks broke the game open in the third and fourth innings. With two outs in the top of the third, Jake Smith reached on an infield single and he scored on Macke's double. Jacob Bryant then beat out an infield single, moving Macke to third. Kirby Arnall then singled to right field, which scored Macke for the 3-0 Hawks lead. 
In the fourth inning, Heritage's Anthony Williams singled, stole second and scored off a single from Brandon Scruggs for the 4-0 lead. Tiftarea finally dented the scoreboard in the bottom of the fourth, making the score 4-1. Any good feelings Tiftarea had were erased in the next inning, as Macke drilled a fastball from Brandon Prudhomme over the left-field fence to make the score 5-1. Prudhomme was then relieved by Anthony Brey.
An RBI double by Tiftarea's Grant Hall in the bottom of the seventh inning made the final score 5-2.
Bryant pitched a stellar Game 2, getting out of big jams and only allowing three Panthers hits after they had 12 on Thursday. The Hawks finished Game 2 with 11 hits. 
In Game 3, the Hawks rolled to a 6-0 lead after five innings and kept the pressure on the Panthers, eventually winning 18-3.
With a 1-0 lead, Jay Macke got the ball rolling for the Hawks with a two-run double which scored Brandon Scruggs and Chase Evans for the 3-0 lead. Macke was 5 for 6 combined at that point in the series.